Where is the rigid high-speed door suitable for application?
From:SEPPES Author:Nova JEE-008618151073083 Publish time:2022-05-27 15:12 Clicks:0
It is widely used in underground garages, automobile factories, food, chemicals, textiles, electronics, supermarkets, refrigeration, logistics, warehousing and other places, and can meet the requirements of high-performance logistics and clean places.
High Speed Spiral Door integrates the lifting door and the high-speed door. It has the sturdiness of the lifting door and the quick opening of the high-speed door, and also has good thermal insulation performance, which is also due to its material.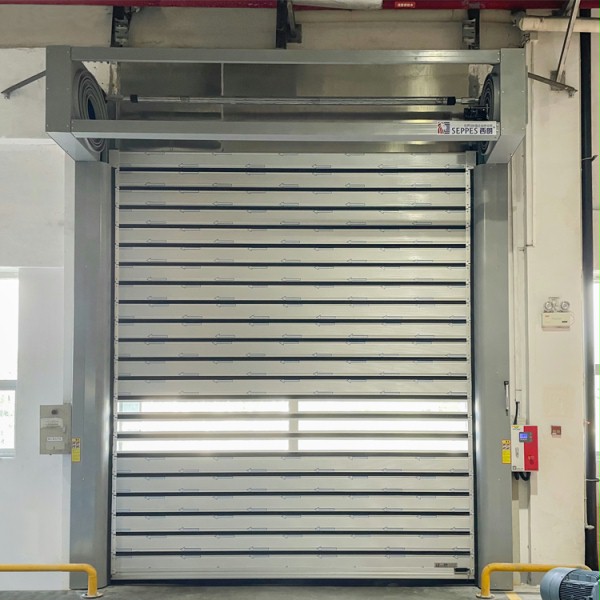 High Speed Spiral Door adopts a double-layer aluminum alloy door panel, filled with high-density polyurethane foam in the middle, the total thickness of the door panel is 40mm, and has a broken bridge heat insulation design. It can well guarantee the indoor temperature and sealing performance, and can also be used in some places with harsh temperature requirements.
High Speed Spiral Door has an opening speed of 0.8-1.5m/s and a closing speed of 0.6m/s, and can be adjusted, which is very suitable for places that require frequent access.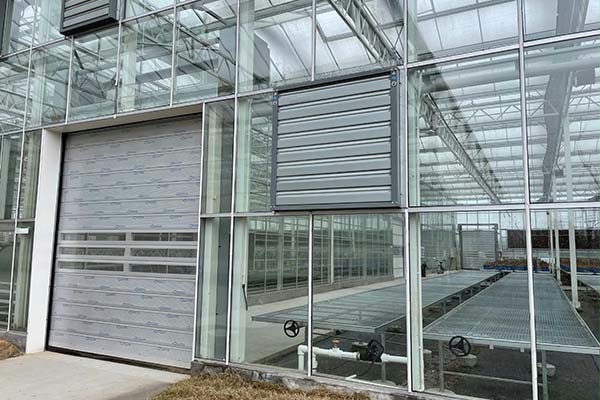 For better safety, high Speed Spiral Door is also equipped with an infrared safety anti-pinch protection device and the bottom edge of a wireless airbag as standard, and a whole light curtain can also be selected, which greatly improves the safety performance. Some manufacturers tend to reduce these configurations in order to save costs, and the failure rate of the entire door is also very high, and problems occur at every turn. When looking for after-sales services, there is no shadow.