Fast rolling shutter door for dust-free workshop
From:SEPPES Author:Gloria Publish time:2022-09-29 14:13 Clicks:2
Nowadays, the production requirements of any food factory in any country are becoming more and more strict, so that many related policies have been issued to regulate and rectify. Many food processing factories at home and abroad have also responded to the national call, especially Australia, Japan, etc.; strengthening the production environment of food, thereby improving the quality of food. A standard production environment is inseparable from the first line of security - the door. In our common food workshops, heavy sliding doors and flat doors are installed. The environment is under control, but access and transportation are problems. Therefore, we need our new type of fast rolling door, which can ensure the production environment. It can also solve the convenience of in and out.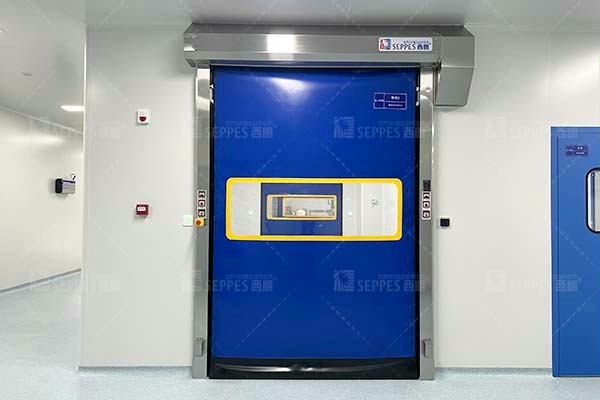 SEPPES fast rolling shutter has multiple functions such as quick opening and closing, temperature insulation, dust and insect prevention, sound insulation protection, etc. It is the first choice for enterprise workshops, especially food workshops, to reduce energy consumption, maintain dust-free cleanliness, constant temperature and humidity, and ensure product requirements. . All functions are consistent with the daily work requirements of the food workshop. And Xilang has a relatively mature manufacturing level. Xilang adopts advanced fully automatic mechanized laser construction integrated forming technology, folds the whole cold-rolled steel plate into the door body, precisely controls the size of the door body, and the door body is not easily deformed; the imported plastic powder spraying frame prevents the door frame from being corroded after a long time of use . Its technology can guarantee the production environment of the workshop.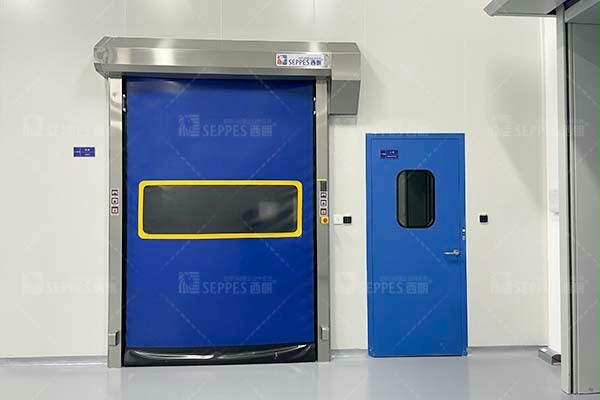 At present, SEPPES has become a cooperative supplier of more than 60 Fortune 500 companies such as IKEA, Logitech, Fresenius, AkzoNobel, etc., with its leading professional products and good brand reputation. And a total of 5 brands are jointly operated, based on the field of industrial products and industrial equipment, to promote the development of industrial Internet of Things technology and the entire industry chain. At the same time, the whole series of products are underwritten by China Ping An Property and Casualty Insurance Company with an insured amount of 15 million yuan, providing customers with multiple product safety guarantees.