Fast doors used in machine shops
From:SEPPES Author:Gloria Publish time:2022-09-30 14:22 Clicks:6
In order to protect the mechanical arm equipment, many mechanized factories on the market will set up an independent equipment room for it to work. To form a closed equipment space, a workshop door that has protection and can form a dust-free workshop is required. I have also discussed with customers who have exported to Japan, what kind of doors can achieve such an effect? It must not be a cumbersome industrial door; the robotic arm works frequently every day, and my Japanese customer told me that the workshop door must be fully automatic and light, and also have excellent protection. Industrial doors are the most suitable for equipment rooms. Of course I agree, when they use it and give me feedback, it must be the most suitable for fast doors.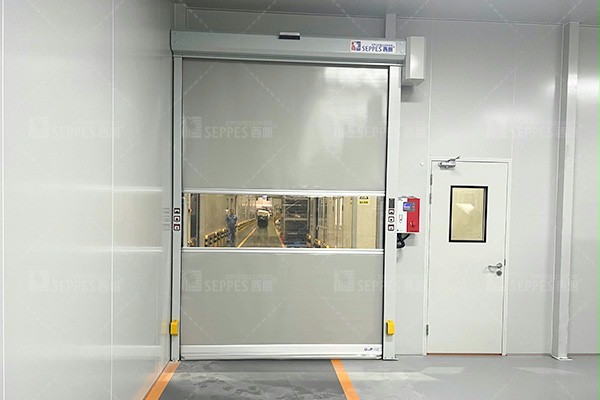 The fast rolling door adopts pvc door curtain. This kind of soft door curtain is light and safe. Although it is a soft door curtain, the strength of the door curtain is not weak, and it is easy to organize internal parts and spark splashes. The intelligent electronic control system can achieve mechanical linkage work, reduce manual switching, and save trouble. SEPPES' technology in this area is already very mature, both in terms of process technology and material quality in the industry. And the installation of fast rolling shutter doors improves the image of hardware equipment in the factory workshop of the enterprise.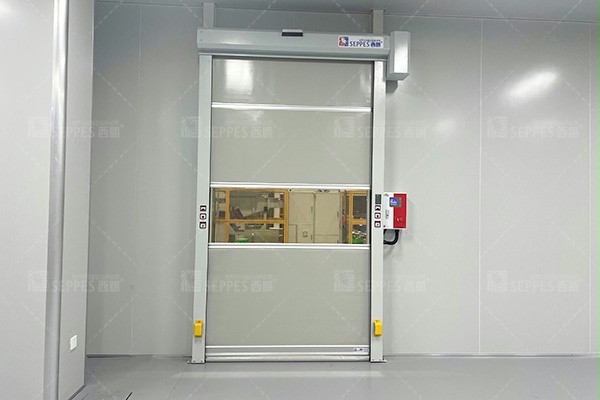 With leading professional products and good brand reputation, SEPPES has become a cooperative supplier of more than 60 Fortune 500 companies such as IKEA, Logitech, Fresenius, Thermo Fisher and AkzoNobel; Moutai Group, Geely, Yangtze River Pharmaceutical, Nongfu Spring, Beijing Tongrentang, Hikvision, etc. provide industrial doors, warehousing and logistics equipment products and supporting services.