Stainless steel zipper fast door suitable for clean room of pharmaceutical factory
From:SEPPES Author:Nova JEE Publish time:2021-07-20 16:50 Clicks:2
The pressure, noise and other parameters need to be well controlled, and the airtightness is better. It is simply strict and strict. Generally, ordinary industrial doors cannot meet the cleanliness requirements of this scene. If you want to solve this thorny problem, you can The installation uses a stainless steel zipper fast door.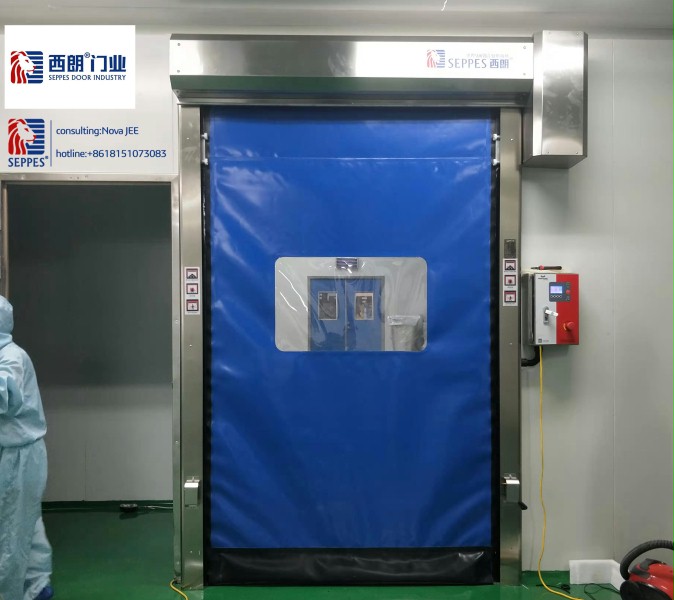 SEPPES Door Industry's stainless steel zipper fast door has the characteristics of high sealing and fast opening and closing. A whole piece of PVC curtain has no metal parts and other hard objects. It is integrated with stainless steel to construct the door body, which is not easy to rust and increases the safety of entry and exit. The zip lock design connects the door curtain and the door body, which can effectively block the entry of dust and meet the internal dust-free requirements. The German brand control system is equipped with imported servo motors. It is the basis for the stable and precise operation of the SEPPES fast door. The opening and closing speed is up to 2.5. m/s, GMP certification standard.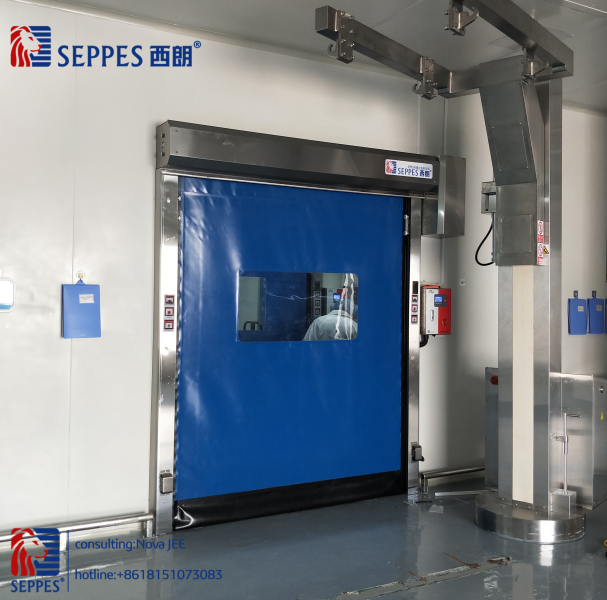 SEPPES Door Industry has more than ten years of industry experience, and has set up more than 100 service outlets across the country to serve customers. The full range of products are underwritten by well-known insurance companies with an insured amount of 15 million yuan, providing customers with multiple product safety guarantees, 60 The choice of many Fortune 500 companies, and more than 2,000 companies cooperate with customers. Products are also exported to more than 30 countries in Europe, Australia, America, Africa, Asia, etc. If you choose a fast door, choose SEPPES Door Industry.