Fast rolling door joint venture Otsuka pharmaceutical
From:SEPPES Author:Nova JEE-008618151073083 Publish time:2021-07-23 14:11 Clicks:3
The product has been put on the market for more than 30 years, and the quality of infusion products for clinical use has been guaranteed by virtue of sophisticated technology and strict management.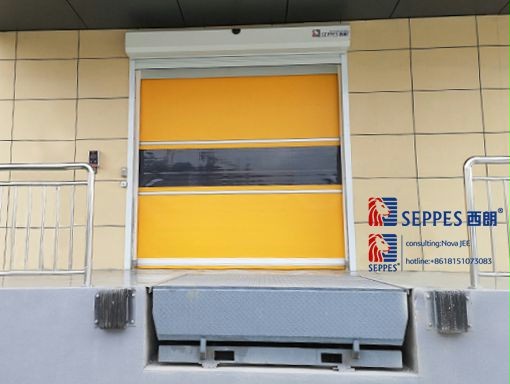 The fast rolling door of EPPES Door Industry is comparable to several major features of foreign investment. First, portable assembly, the curtain and door head are assembled at the factory, which greatly reduces the difficulty and time of assembly. 2. The double-row cassette-type rail brush is easy to pull and plug, easy to maintain, and economical. 3. Imported brand PVC door curtains, available in a variety of colors, suitable for matching with a variety of areas, fully automatic mechanical cutting, smooth cut surface of the curtain, reducing friction. 4. Laser construction is one-piece molding, the whole door panel is "folded" into a door frame, and then imported plastic powder orange peel pattern spray, safe and beautiful. 5. German brand control system and high-precision servo motor, start-stop response is accurate and rapid, precise control, enjoy the pleasure of control.
SEPPES Door Industry's full range of products are underwritten by well-known insurance companies with an insured amount of 15 million yuan, providing customers with multiple product safety guarantees, more than 100 service outlets, full coverage of major cities across the country, more than 30 overseas distributors, and foreign customers Provide high-quality services, the choice of more than 60 Fortune 500 companies, and more than 2,000 corporate clients. Now if you inquire, you can also design the installation plan and produce drawings for free.