Biological Pharmacy Cold Storage Aisle Insulation Fast Rolling Door Project
From:SEPPES Author:Nova JEE-008618151073083 Publish time:2021-07-23 14:15 Clicks:2
After all, the passing efficiency of fast rolling door is much higher than other doors. Secondly, thickening the thermal insulation curtain and closing quickly can effectively reduce the temperature loss.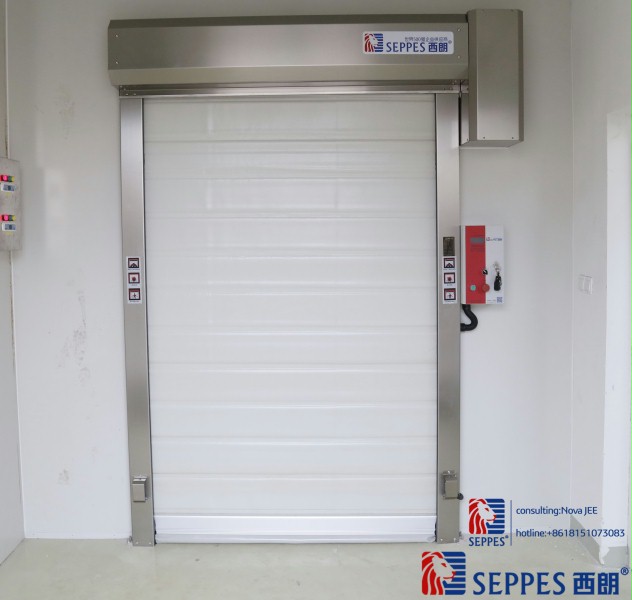 SEPPES Door Industry's thermal insulation fast rolling door has the following characteristics:
1. Heat preservation
The multi-layer thickened door curtain is equipped with special thermal insulation materials inside, which can effectively isolate the temperature between the inside and the outside and significantly reduce the heat transfer.
2. Tightness
There are double-row brushes or rubber-clamped seals in the track, which cut off the air distribution of the two parts, which is cold inside and hot outside, and promotes a good thermal insulation environment.
3. Wind resistance
The door curtain is equipped with aluminum alloy wind-resistant material, wind-proof, impact-resistant and pressure-resistant, which makes the aesthetics of the door curtain more integrated, which is both good-looking and practical.
4. Drive
The internal device has a high-precision servo motor, which has higher accuracy, greater power and extremely fast speed increase.
5. Freezing resistance
Customers can choose to install rail heating system devices to avoid sometimes freezing and condensation.
6. Security
All series are equipped with infrared security sensor system as standard, not only that, but also optional wireless security bottom edge.
7. Frame material
Using SUS304 stainless steel frame and parts, it is corrosion-resistant and easy to clean, which is more suitable for cold storage environment.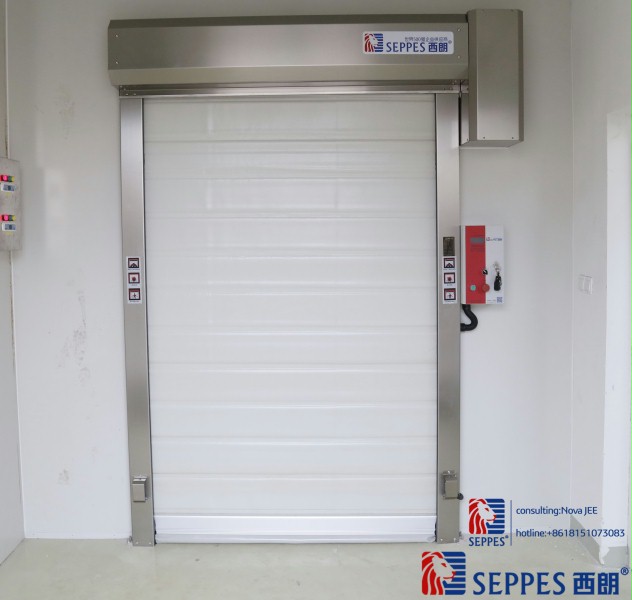 SEPPES Door Industry has more than ten years of industry experience, with more than 2,000 cooperative customers, more than 60 Fortune 500 corporate customers, and more than 100 service outlets in major cities across the country to facilitate and better serve customers in various regions. The products are exported to more than 20 countries including the United States, France, Germany, Indonesia, etc., gradually allowing the world to use SEPPES products. Choose a good fast rolling door, choose SEPPES Door Industry.