What kind of door is installed in the food workshop?
From:Seppes Author:Joy:17715186985 Publish time:2021-03-08 11:01 Clicks:5
If the workshop passages and warehouses of the food factory do not know which door is more suitable, you can refer to the case of the same industry, such as Keming Noodle Industry. Keming Noodle Industry is a food factory that mainly produces noodles. It is already a listed company. Let's follow the editor to see what doors are installed in their factory workshops and warehouses.
In the workshop access door and warehouse delivery port of Keming Noodle Factory, because forklifts transport goods frequently every day, this door must first be able to meet the demand for high-frequency switching; secondly, in order not to delay the transportation speed, the opening and closing speed of the door cannot be exceeded. Slow; Considering that the food workshop must maintain cleanliness, the door should be sealed very well when it is closed; After various performance considerations, Seppes Door Industry finally recommended the fast rolling door program, which can meet the above use at the same time Requirements, as shown below.
The picture above is the
fast rolling door
installed in the warehouse passage of Keming Flour Industry.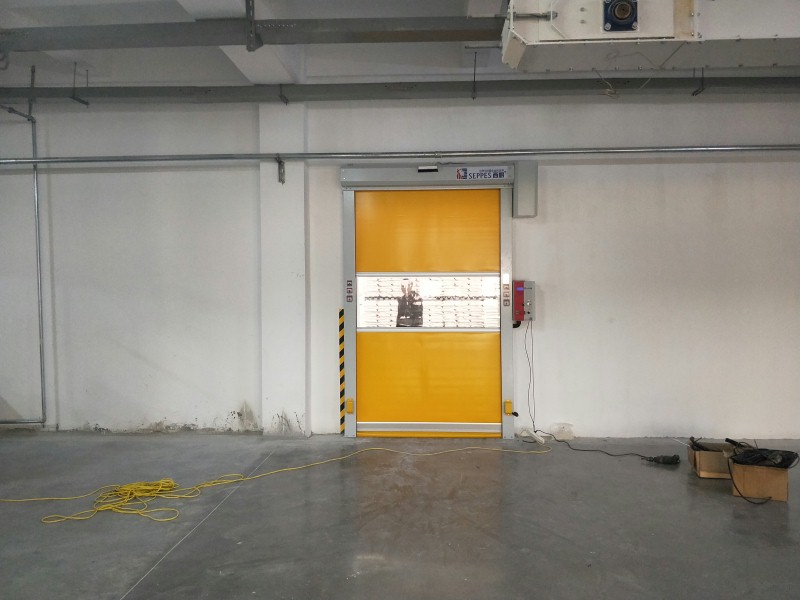 The color of the door curtain is yellow. This bright color also has the effect of preventing mosquitoes. In order to make it easier to enter and exit, it is also equipped with a radar automatic sensing method, no manual button is required. Experience the automatic lifting through infrared induction. Since Keming Flour Industry is installed at workshop channels and warehouse outlets, the conventional configuration is selected. If it is the partition door of the direct production workshop, it is recommended to choose 304 stainless steel track, which is more in line with food-grade cleanliness requirements.
The picture below is: the partition fast rolling door installed in the workshop aisle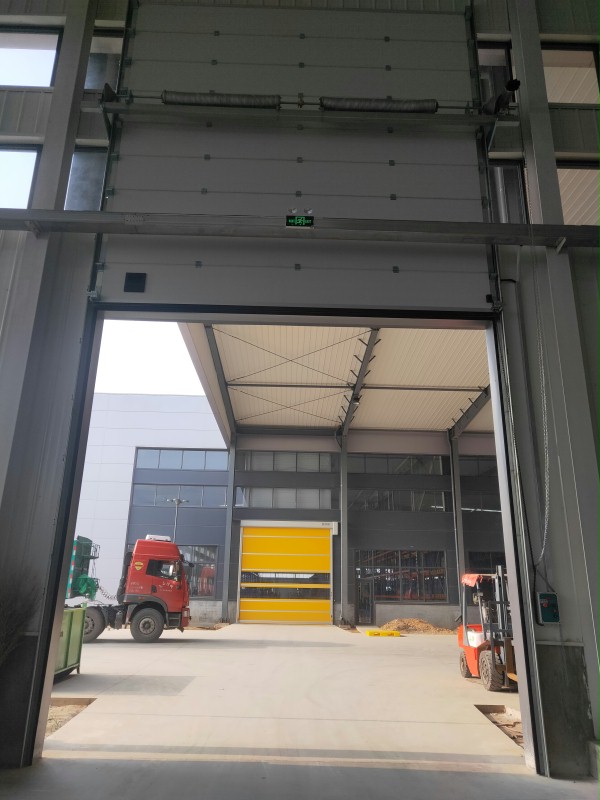 Since Keming Noodle Industry used Seppes fast rolling door, the expanded new factory, the flour production factory and the Keming Flour Industry in Seppes have also chosen to install the fast rolling door, which is the greatest quality of Seppes fast rolling door products. Recognized. If you are still entangled in what door to install in the food workshop, you may wish to learn about the fast rolling door, or contact Seppes Door Industry, the design team will provide an exclusive customized plan according to your actual use needs.