Champagne hard fast rolling door has been installed in PPG training building
From:Seppes Author:Joy:17715186985 Publish time:2021-03-29 15:14 Clicks:4
PPG was founded in 1883 and is headquartered in Pittsburgh, USA. It is the world's leading supplier of coatings and specialty materials. Since 1955, it has been continuously ranked among the Fortune 500 in the United States and ranked 209th in the Fortune 500 in 2020. , And has been named the world's most admired chemical company by Fortune magazine for many years. Its products include paints, coatings and special materials, which are mainly used in construction, consumer goods, industry, transportation and other fields and their after-sales markets, with operations in more than 70 countries around the world.
The following is the old rolling door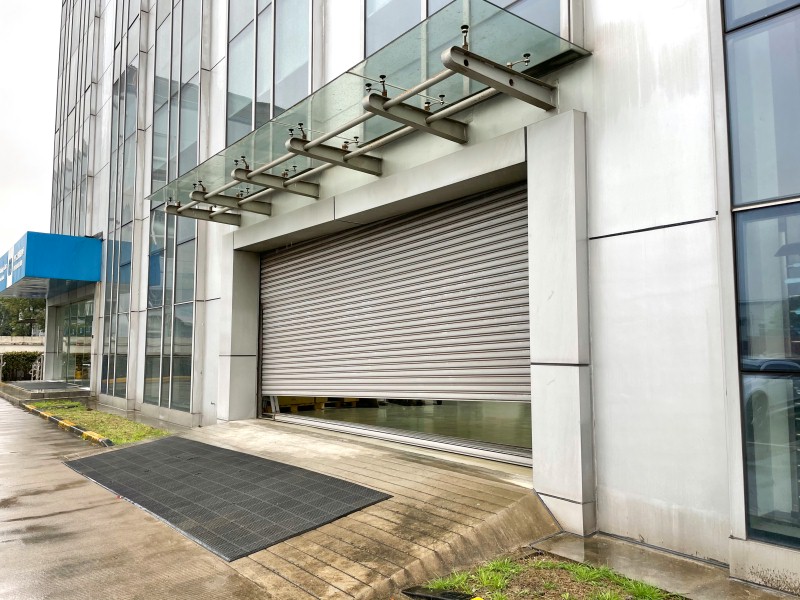 SEPPES Door Industry and PPG Company have always maintained a good cooperative relationship. The products of Seppes have been installed and used in factories in Kunshan, Suzhou, Shanghai and other factories. This hard fast rolling door is no exception. The original training building The roller shutter door is used, and it has been used for a long time. The door has undergone different degrees of aging and damage. In order to improve the aesthetics of the training building, the customer no longer chooses to use the roller shutter door this time, but uses a champagne-colored hard fast roller shutter door instead. The installation of hard fast rolling doors is not only to increase the beauty, but at the same time, it is also much better than rolling doors in terms of normal use comfort, such as door opening speed, heat preservation and sealing, transparent windows and one-key opening, etc., these are all rolling doors can not do.
The following is the newly installed champagne hard fast rolling door
SEPEPS Door Industry, one of the top ten fast door manufacturers, has more than 2,000 customers, and has reached a good cooperative relationship with Fortune 500 companies such as Geely, IKEA, Logitech, Procter & Gamble, Unilever, etc. The cooperative customers are all over the country, and the products are also exported. The United States, Canada, Ireland, Vietnam, Mexico, the Philippines and other countries have gradually achieved global cases.