详细介绍
The high speed spiral door represents a high level of industrial doors in the world. It has high reliability and practicality. Its high-speed operation can resist strong convection wind pressure. High-quality work efficiency is the industry's leading technology. Reasonable structural design reduces its failure rate to a low level. The control system uses the newer DSP chip in the field of automatic control as the core to ensure normal and trouble-free operation of more than 700,000 times per year. The door panels are professionally produced by large-scale equipment assembly lines, and are designed with a broken bridge structure, which can completely cut off the temperature loss indoors and outdoors, and effectively save energy. The two ends of the door panel are hinged and screwed, and the door panels are joined with a sealing strip to ensure the sealing, and the replacement of the panel is very simple and fast, without the need for professional maintenance personnel.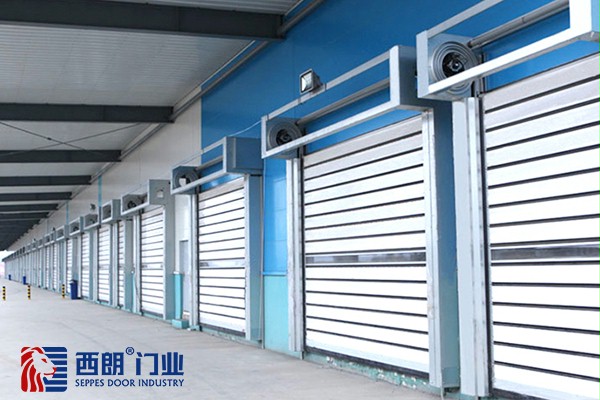 1. Power system: 220V motor.
2. Control system: special servo system, high-precision absolute value encoder to set the opening height of the door, convenient, safe, fast, with fault indication of fault detection program
3. Servo technology: more effectively protect the motor and brake pads, digitally adjust different speeds according to actual needs, and reduce the wear of various parts.
4. Running speed:Open: 0.8-2 M / S (adjustable);Close: 0.4-0.8M / S (adjustable).
5. Curtain: high-quality high-tension aluminum alloy, integrally formed; the thickness of the curtain is 25 or 43 (mm).
6. Wind resistance: 30 M / S.
7. Sealing performance: guide rail seal, door curtain connection seal, door lintel seal, door bottom seal.
8. Balancing system: Balancing springs on both sides of the door posts and the curtain advance system to maintain the vertical and lasting balance of the curtain, while reducing the motor load and opening smoothly.
9.control system: thickened IP65 control box, in line with national electrical safety standards 400mm (W width) * 150mm (H height) * 150mm (D depth).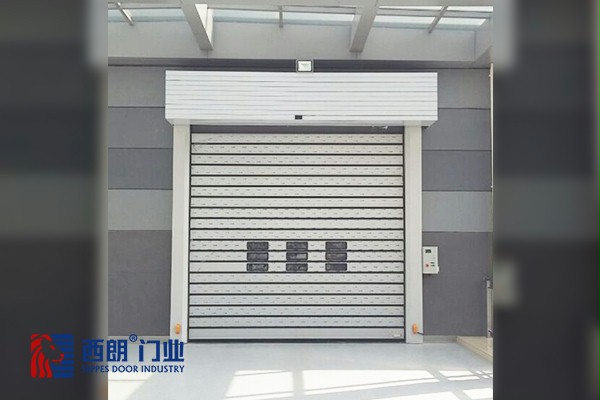 The high speed spiral door can prevent outsiders from intruding and weather resistance at the same time --- high-speed, high-frequency applications can block internal and external air convection, so it is used for frequent access channels, is the industry's best choice for energy saving and consumption reduction.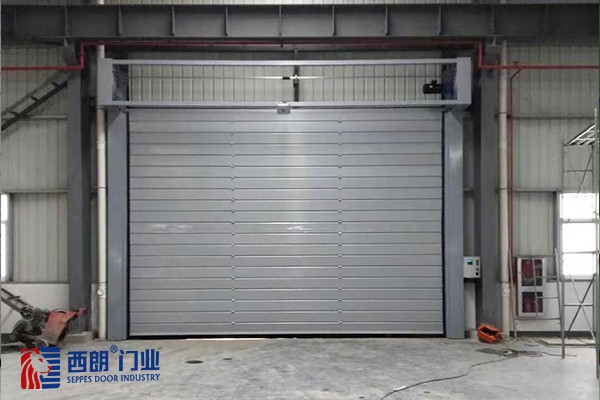 Due to its excellent reliability and thermal insulation performance, the hard turbine high-speed door has been favored by customers in the northern region, especially in the high latitude winter and cold regions such as Inner Mongolia, Northeast China and other mineral industries, automotive industry, precision machinery industry, etc. Promising, we have a professional installation team, dedicated to serve you.