详细介绍
Aluminum alloy hard fast door, a new type of metal industrial door that combines fast, energy saving, sealing, high efficiency, wind resistance, and environmental protection. It has high reliability and practicality. Its operating speed is more than 6 times that of industrial sliding doors. With the extremely high work efficiency and higher safety, hard fast doors are gradually replacing industrial sliding doors.
The high speed spiral door can prevent outsiders from intruding and resist weather changes. It can block indoor and outdoor air convection. It is used in frequent access channels and is an ideal choice for industrial energy saving and consumption reduction.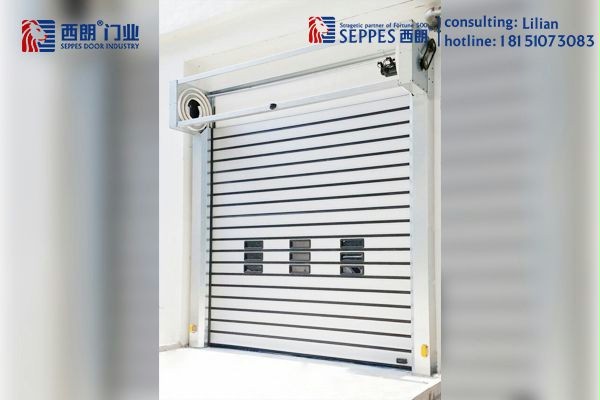 Twin screw turbine
The aluminum alloy quick door adopts a double spiral turbine structure, and the guide rail is beneficial to the acceleration of the door body, which makes the door body more stable and reduces noise during high-speed operation, and improves the safety index. At present, the single turbine structure used in the market is prone to cracks under the environment of large temperature difference, and serious safety accidents occur.
Control System
Seppes fast door electric control box, stable performance, frequency conversion control, screen display, easy to monitor and check failure The customized servo motor used can operate reliably in both hazardous areas, whether in a gas or dust environment.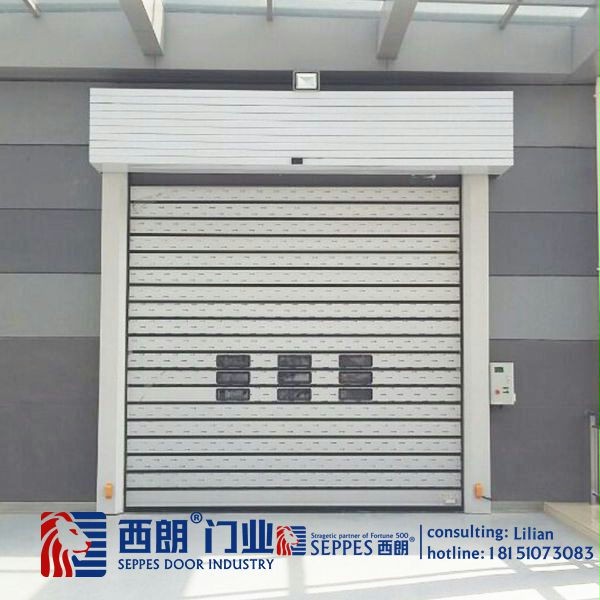 Lifting method
Turbine spiral guides are standard design specifications. When the space above the door is enough, it is a good solution. When the height of the space above is limited, you can consider the elliptical lifting method
Door structure
The aluminum alloy door panel is made of double-layer stretched aluminum panels in one compound, the surface is finely pressed stripes after anodizing and organic coloring treatment, and the middle is filled with polyurethane foam. The design of the middle internal broken bridge can increase the thermal insulation effect, prevent the indoor and outdoor temperature loss, and save energy. The surface of the door panel is treated with 5 layers of organic coloring, which greatly improves the corrosion resistance.
safety equipment
The Seppes quick door is equipped with infrared radiation / safety light curtain and safety bottom. There are infrared radiation / safety light curtains on both sides of the door frame. Sometimes, because the object is in the blind area of infrared safety protection, the safety bottom edge makes the door body rebound quickly when it is pressed against the obstacle below, effectively protecting the object or Pedestrians avoid accidents. At the same time, the fast door also has safety devices such as radar induction, geomagnetic induction, remote control induction, Bluetooth radio frequency, rope switch, interlock and so on.