Industrial sectional doors for logistics park warehouses
From:SEPPES Author:Estelle Publish time:2022-08-12 11:58 Clicks:2
With the continuous development of the domestic and foreign online shopping industry, the number of users of online shopping software such as Amazon, JD.com and Taobao has also increased sharply in recent years, and the logistics industry driven by related industries has also begun to develop rapidly. There are hundreds of logistics express companies, and logistics park warehouses are also being built around the world. And the best door for logistics park warehouse] is naturally the industrial sectional door, so why is the industrial sectional door the best choice?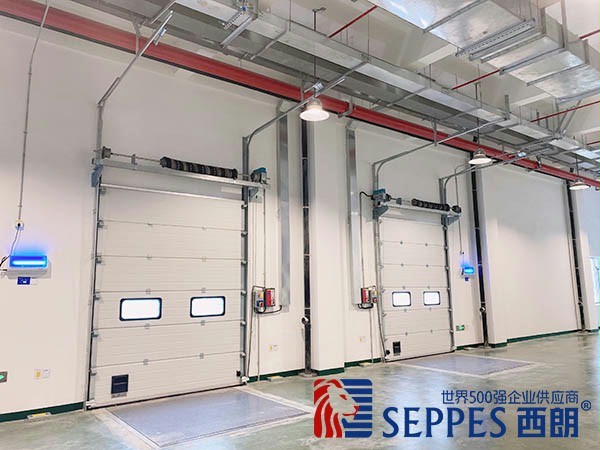 The SEPPES industrial sectional door is made of double-sided color steel plate filled with high-density polyurethane foam. The surface of the door panel is sprayed with imported plastic powder to suppress orange peel pattern. , Make the industrial sectional door look more beautiful, and also make the door panel more wear-resistant and corrosion-resistant. The most important role of the partition door for the warehouse in the logistics park is to ensure the constant temperature and humidity inside the warehouse and prevent the goods in the warehouse from being damp. Good airtightness and high-quality raw materials can make the industrial lift door perfectly achieve good sealing and Insulation.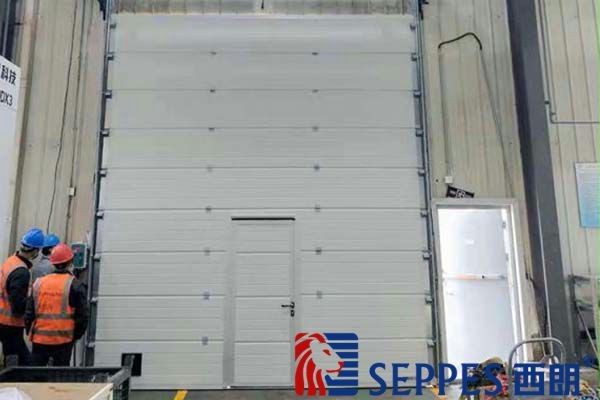 The rigidity of the SEPPES industrial sectional door is also one of its advantages. For a logistics warehouse that has to enter and exit large trucks every day, it is very likely that the vehicle will collide with the door body without paying attention. The industrial sectional door can ensure that the integrity is not damaged within the impact force.