详细介绍
Technical description of industrial sectional door:
Insulation and energy saving
The industrial sliding door panel adopts 0.5mm thick color-coated steel plate, and the edges of the front and rear steel plates are not in direct contact after forming, which effectively avoids the cold bridge effect, prevents the door panel from being frozen, and the insulation and energy saving effect is more prominent. The internal filling is made of high-density polyurethane foaming material with excellent thermal insulation performance (foaming density of 43kg / m³, which is the highest density standard in the domestic industrial door market, and the surface is painted.)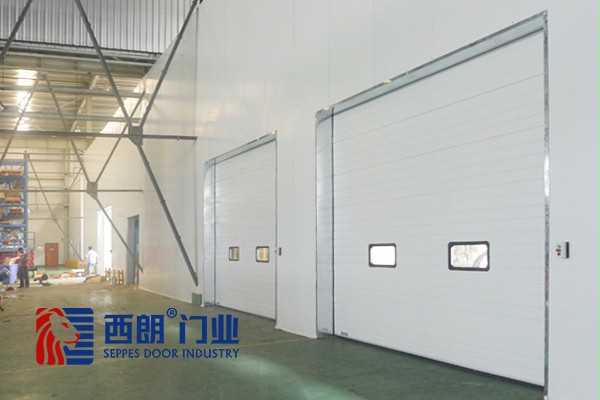 High safety performance
Adopt safety design and undergo rigorous testing. It has multiple safety features such as torsion spring anti-breaking device, built-in steel wire rope, steel wire rope anti-breaking device, bottom edge protection, etc., which can effectively improve the safety protection of the operator. All safety devices are equipped with European standard certification and French CSTP laboratory test report.
Good sealing performance
The industrial sectional door panel is filled with polyurethane polymer material, which has good thermal insulation. The sealing strips between the door panels, sides, bottom and top effectively prevent the leakage of air and rain, and the non-contact design of the door panels effectively prevents the internal and external temperature transmission, low energy consumption and low carbon.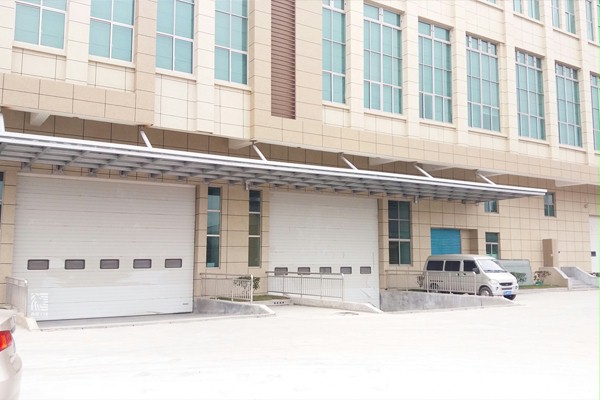 Durable and easy to maintain
Seppes industrial sectional doors are connected by high-strength galvanized hardware, torsion spring galvanized treatment, torsion spring shaft stress treatment, high strength, reliable and durable. The embedded steel plate below the specially designed hinge installation position reinforces the connection between the hinge and the door panel. The roller bracket is galvanized and wear-resistant nylon roller, which is long-lasting and easy to maintain.
Flexible and diverse lifting methods
Up to 11 different lifting methods are suitable for different occasions. Different types of windows can be added on the door panel to meet the needs of beauty and lighting. Optional motor drive to improve efficiency.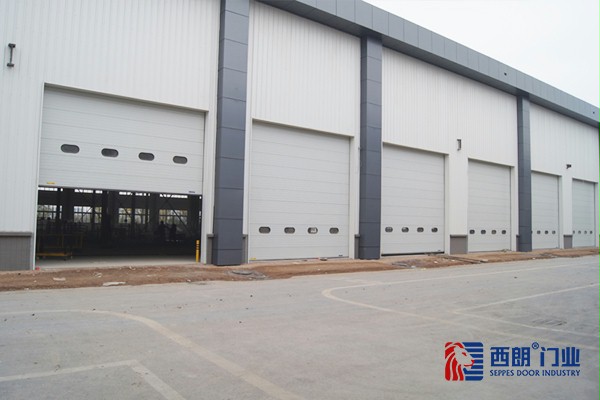 Various colors
According to the RAL standard, Seppes can configure any color for you. Seppes has a full-automatic color-coated steel coil production line, producing color-coated steel coils, which uses international brand paints to ensure the color and durability of the color steel of door panels.