详细介绍
Industrial transparent sectional doors are generally used for exterior doors of some shopping mall buildings with high lighting requirements, good visual effects, and high definition. The places where this kind of door is used are Mercedes-Benz BMW 4S stores, car or art exhibition halls, sample rooms or Showroom, etc.
This transparent sectional door is designed to upgrade and strengthen on the basis of the original sectional door.
Features of transparent sectional door:
1. Double-layer door panel, more durable: The transparent door panel is a double-layer endurance PC acrylic panel imported from Germany, with a transparency of more than 70%, good lighting effect, strong anti-ultraviolet capability, and open vision; double-layer door panel is resistant to pressure and wind Strong, with a thickness of 3mm-5mm, optional, its compressive capacity is 100 times stronger than tempered glass, and its performance is excellent.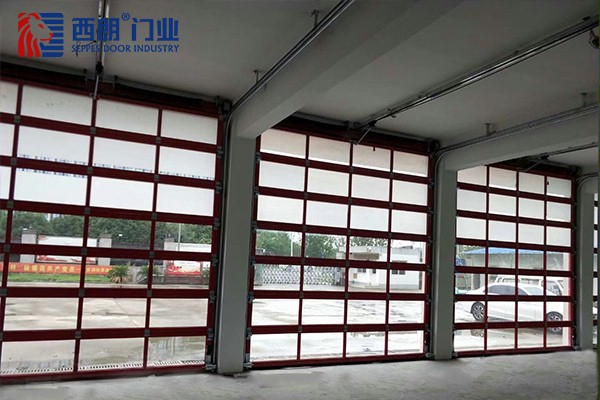 2. High-quality outer frame, color customization: the outer frame is made of anti-oxidation aluminum alloy profile, which is beautiful and high-grade; the outer frame material can also choose other colors to help you customize, the color is painted, and the outer frame material is also economical For spray baking, you can choose to paint bright gray color steel plate or bright stainless steel door frame;
3. High-speed operation, safe and reliable: the transparent sectional door is not only beautiful in appearance, but also has better safety performance such as speed and quality. It is designed with anti-pinch hands, more practical and durable.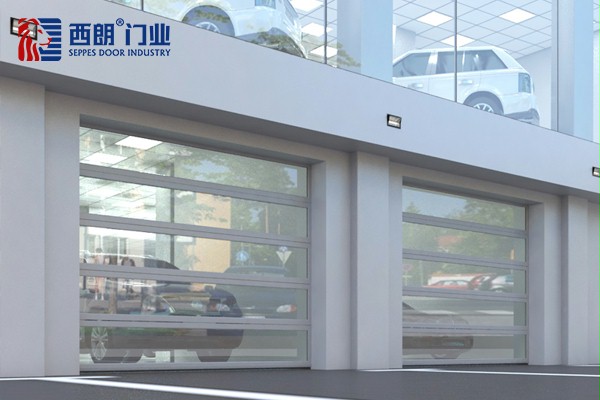 Industrial transparent sectional door parameters:
1. Balance system: The balance device adopts the same torsion spring balance system as the industrial grade door panel, and is equipped with torsion spring anti-breaking equipment. Its service life can reach more than 25,000 working cycles;
2. Other accessories: The hardware hinges, brackets, and guide rail materials are made of high-quality galvanized steel plates, which are anti-rust and anti-corrosion; the sealing of the guide rails on both sides is completely sealed EPDM rubber, seamless seal, the bottom edge is adopted The soft bottom is sealed, and it can be equipped with an airbag, which can also ensure safety at the same time.
3. Electric device: The electric manual switch with transparent sliding door at any time, the performance of the electric motor is better than that of SEW, and it is durable;
4. Lifting methods: a variety of lifting methods, customized according to the size of the door opening, low space requirements.