What are the benefits of automatic induction fast doors for workshops
From:SEPPES Author:Nova JEE-008618151073083 Publish time:2023-03-08 16:48 Clicks:1
The benefits of fast doors for workshops
1. The switch is fast, which is impossible for many industrial doors. The switch speed of 0.6-1.5 meters per second can reduce the waiting time for each pass and reduce the internal temperature loss.
2. Good airtightness, and this product has good airtightness, which can play the role of moisture-proof, insect-proof, dust-proof, sound insulation, and odor insulation.
3. Smart and convenient, it can realize a variety of intelligent sensing functions, such as face recognition, card swiping access control, AGV linkage, etc.
4. High safety, the soft door curtain is equipped with a variety of safety protection devices for multi-directional protection.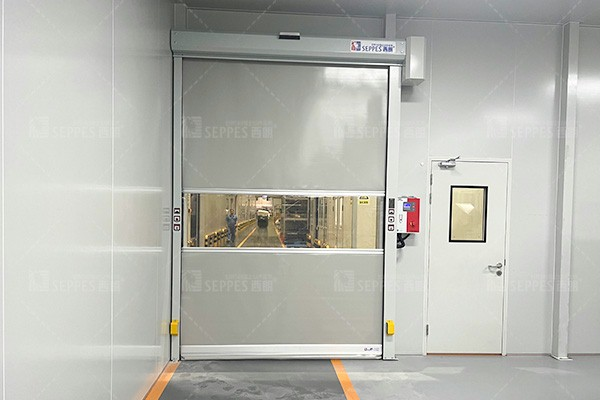 The above four benefits are all in line with the daily needs of the workshop. It can be said that the automatic induction fast door is very suitable for the workshop. This is why more and more production-oriented enterprises choose to install fast doors in the workshop. If you want to know more about its price and parameters, You can consult SEPPES door industry customer service to obtain.