Fast rolling doors of biomedical normal temperature warehouses
From:SEPPES Author:Nova JEE-008618151073083 Publish time:2023-08-24 16:31 Clicks:0
How does this gate meet the needs of biomedicine? The detailed performance is introduced as follows.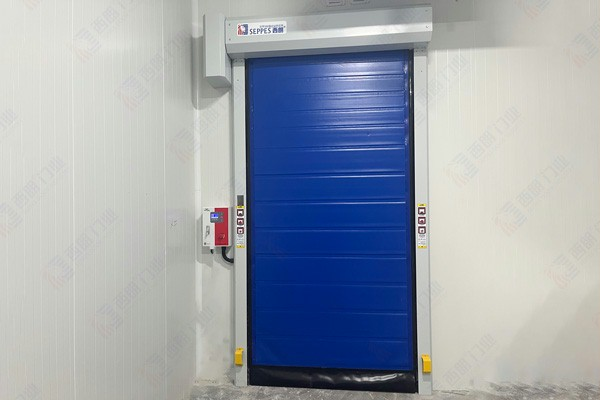 How does the thermal insulation fast door meet the needs of biomedicine
1. Thickened door curtain, thermal insulation The fast rolling door adopts a multi-layered door curtain structure, including: thickened insulating cotton, which helps to reduce heat transfer and maintain a stable temperature inside the area, effectively isolates internal and external temperature differences, prevents heat loss, and maintains The constant temperature requirements of the room temperature library.
2. The zipper is airtight, and the zipper structure with good sealing effect is adopted to ensure that the door curtain is closed and the guide rail is tightly closed, which can not only reduce the entry of dust and mosquitoes into the interior, keep it clean and dust-free; it can also prevent cold air and moisture from entering the warehouse and reduce heat loss. drain.
3. The guide rail is heated to cope with the low temperature environment below 0. The thermal insulation shutter is usually equipped with a guide rail heating system, which can prevent the door curtain and guide rail from freezing due to low temperature, and ensure the normal operation of the door under low temperature conditions.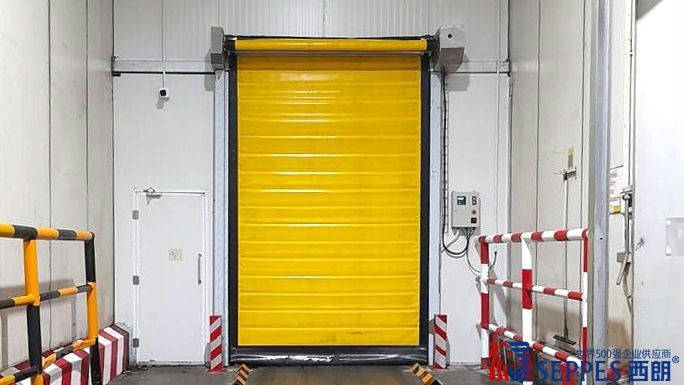 4. Fast sensing, the shipping channel needs to enter and exit frequently, the thermal insulation fast rolling door has fast opening and closing, and then equipped with geomagnetic or radar sensing, to realize the automatic entry and exit of vehicles and personnel, and help to reduce temperature and humidity fluctuations, improve production efficiency, and at the same time Reduce the exchange between the interior of the warehouse and the external environment.
The thermal insulation fast rolling door effectively meets the strict requirements of the biomedical industry for temperature, humidity and dust-free requirements through the design features of thickened door curtain, zipper airtight, guide rail heating, and rapid opening and closing. The properties of these doors help maintain the stability of the production environment, ensuring the quality and safety of the pharmaceutical manufacturing process.