Fast door installation with hard fast door workshop is safer
From:SEPPES Author:Nova JEE Publish time:2021-06-23 14:01 Clicks:3
The fast door at the gate is not a product of our
SEPPES
Door Industry. It has been installed by other brands for several years. From the use of the door body, it can be seen that it has been some years, so why did you choose to install it Our hard fast door, let's look down.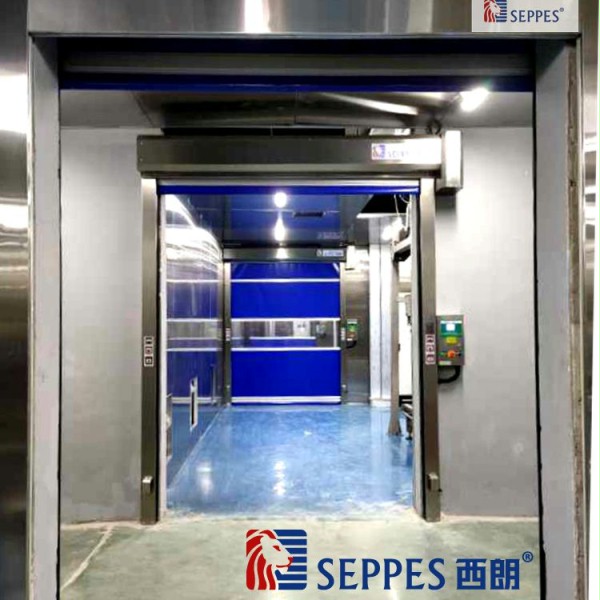 Since the curtain material of the fast door is made of soft PVC base fabric, there is no guarantee in terms of wind resistance and anti-theft, so I found our SEPPES Door Industry. Considering that the interior of the factory needs to be equipped with a fast door for fast passage, and the situation of anti-theft and wind resistance, we recommended a hard fast door and its combination plan, and formulated a detailed quotation and installation plan for the company, and obtained The unanimous recognition of the enterprise.
Let's talk about our hard fast doors. SEPPES Doors' hard fast doors use 0.7mm thick double-layer aluminum alloy door panels, filled with 48kg/m³ of polyurethane foam as the filler, and the total thickness reaches 40mm. , While being strong and anti-theft, it can also play a very good sealing effect. The door body is sealed with EPDM rubber strips, which improves the sealing performance several times, which is not achieved by ordinary fast doors, and in terms of opening speed, it can reach 2.5m/s, which is fast door More than twice, greatly reducing the transit time and increasing the work efficiency of employees.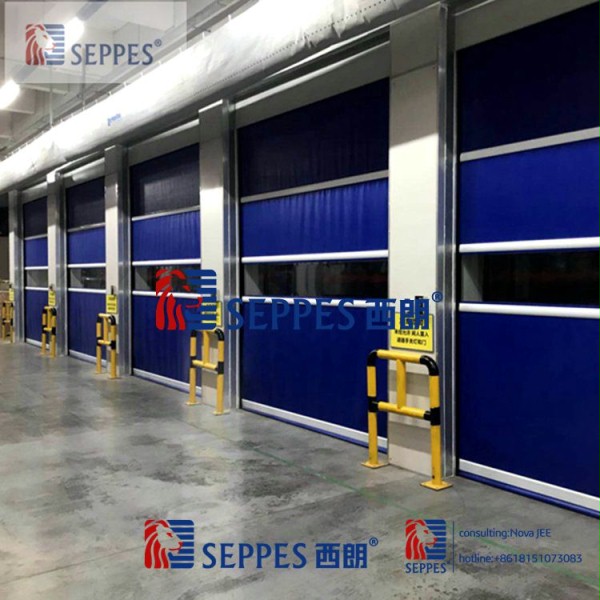 SEPPES Door Industry provides effective solutions to enterprises to solve more corporate problems. We have provided industrial door supporting services for 500 companies in the world, such as GLP Logistics Park, Geely Automobile, Akzo Nobel, Bayer, etc. Cooperating with more than 2,000 enterprises across the country, more than 60 service outlets cover the whole country, SEPPPES brand, serving the world.