High Speed manufacturers that cooperate with 1,000 pharmaceutical companies
From:SEPPES Author:Nova JEE-008618151073083 Publish time:2022-06-23 15:58 Clicks:1
When it is turned on, it is also turned on and off quickly and instantaneously, with less air contact between inside and outside, and better dust-proof density performance.
SEPPES is a manufacturer of high-speed rolling shutter doors with more than 10 years of production experience. It cooperates with many Fortune 500 companies, such as Bayer, Pfizer, Carbalife, Fresenius in the pharmaceutical industry, Tyson, Pepsi, and Kweichow Moutai in the food industry.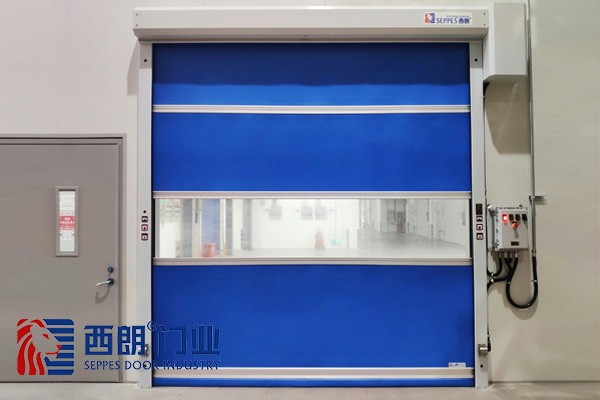 Geely, Changan Ford, FAW Volkswagen, Shanghai GM, etc. in the automotive industry; SEPPES has cooperated with hundreds, nearly a thousand pharmaceutical companies, and meets the requirements of high GMP purification level for sealing and dust resistance.
What are the advantages of SEPPES High Speed Door that can attract many customers in the pharmaceutical industry?
1.Various styles and customized services: Although the pharmaceutical industry has high requirements for dust control and cleanliness, the requirements for fast doors vary depending on the specific production of drugs and the use of occasions;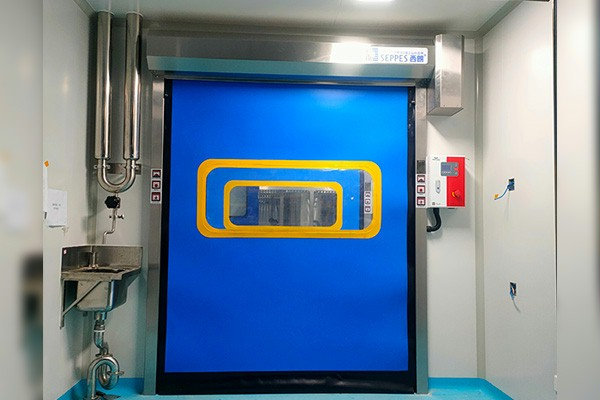 SEPPES has a new type of clean room The fast rolling shutter door is the same as the imported brand Dynaco. It is a professional dust-proof door and meets the GMP level B or C level or above. In addition, the cool storage and low temperature storage can use the special thermal insulation fast door for cold storage, which is thermal insulation, antifreeze and waterproof, minus 20 All degrees are available; conveyor belts, transmission windows, three-dimensional warehouses, etc. use small high-speed doors with linkage sealing induction and fast and frequent performance.
2. Excellent quality, case study: brand assurance, SEPPES is an old domestic brand for more than ten years, and its products are benchmarked against foreign brands.SEPPES cooperates with customers all over the country. According to the relevant needs of customers, it can recommend similar installation case sites for on-site inspection, so that Customers have seen and experienced the quality performance and actual operation of SEPPESfast rolling shutter doors.
3. Customer referrals, considerate after-sales: The reliability of SEPPES brand quality lies in the recommendation and introduction of old customers, and good products and services should also be shared with others; Xilong purchased 15 million insurance for all products, and has CE, SGS and other certifications, with more than 100 service outlets in the country, all over major cities in China, providing 2-hour response and 12-hour in-place service.