Wastewater treatment plant- hard fast door-Shanghai
From:SEPPES Author:Nova JEE Publish time:2021-06-29 16:39 Clicks:0
Shanghai SEPPES Door Industry recommends installing a hard fast door in the treatment area. This Shanghai hard fast door can play a role in isolation and protection, and it also has the characteristics of corrosion resistance, friction resistance, dust resistance, and heat preservation.The control system adopts an absolute servo system, the core is a DSP chip, and the system sets the opening height of the door by receiving the absolute encoder signal at the end of the motor.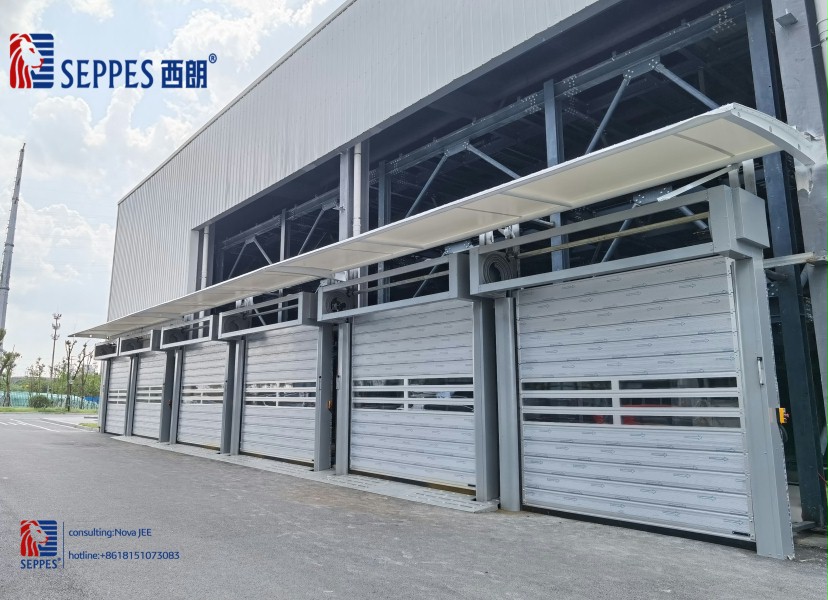 The motor system adopts absolute servo motor system composed of: synchronous motor; imported absolute encoder; power failure brake system; large inertia planetary reducer; manual release mechanism; faulty manual device, etc., with strong overload capacity, in some high frequency The switch can work more than 800 times a day on each occasion.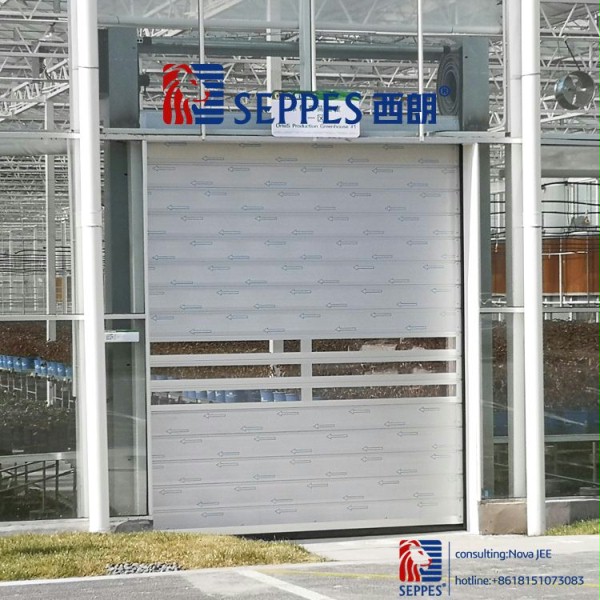 The lifting mechanism adopts aluminum alloy elliptical guide load-bearing track to ensure that there is no noise when the curtain is running at high speed, and there is no friction between the curtain and the track. The rigid fast door adopts a restrained curtain mechanism. The thickness of the aluminum alloy curtain is 40-50mm. The surface is treated with anodizing and organic coloring. When the door is running, it slides in the aluminum alloy track through the guide wheel, and it will not happen at the highest speed. Any friction and noise.