Accumulation of fast doors at the oversized opening of the factory building
From:SEPPES Author:Nova JEE Publish time:2021-07-20 16:32 Clicks:1
It can also be installed with various induction door opening devices such as geomagnetism, radar, remote control, etc. Whether it is used as the unloading door of the garbage transfer station or the door of warehousing and logistics, it can help enterprises improve work efficiency.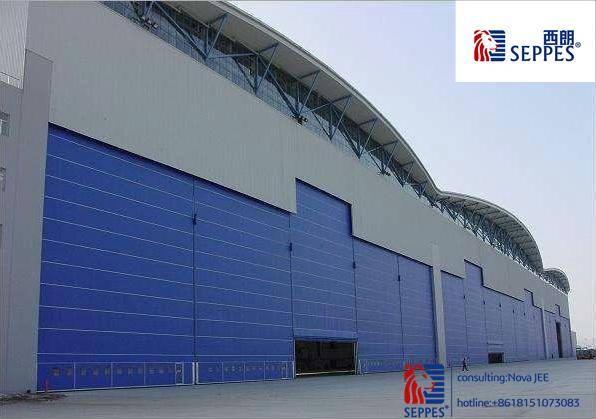 In addition to rapid opening and convenient passage, the fast-stacked doors of SEPPES Door Industry also have high wind resistance, which can withstand up to 12 gales, which is the guarantee of the efficiency and safety of the factory door. The door body adopts the laser construction and integrated molding process to "fold" the whole piece of galvanized steel plate into the door body, which is not suitable for damage, and is more durable, safe and reliable. Imported brand PVC curtain, mechanically cut, wear-resistant and tear-resistant. The German Philippe brand is equipped with a high-precision servo motor, which provides accurate and rapid response, precise start and stop, and safe operation.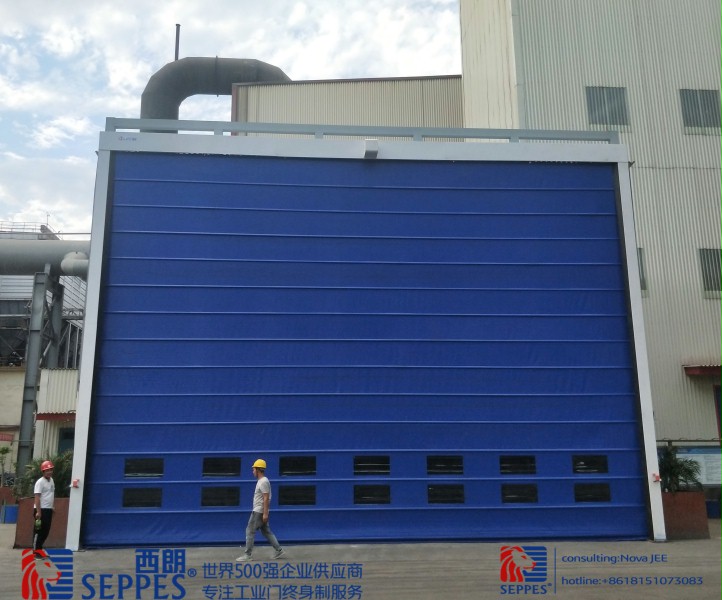 SEPPES Door Industry has many unloading doors and factory gate projects, including the world's top 100 steel company Jiyuan Iron and Steel, and the listed company Weili Environmental Protection. In the entire industrial door industry, the service is one of the best, and there are more than 100 in the country. Service outlets serve customers. Customer service personnel are online 24 hours a day and respond quickly. The entire series of products are underwritten by well-known insurance companies with an insured amount of 15 million yuan, providing customers with multiple product safety guarantees, the choice of more than 60 Fortune 500 companies, and more than 2,000 corporate customers. Now if you inquire, you can also design the installation plan for free and produce drawings for free.