Fast rolling shutter door in paint shop
From:SEPPES Author:Nova JEE-008618151073083 Publish time:2021-10-29 09:27 Clicks:0
They are all painted The fast rolling shutter doors completed in the workshop are widely used in the automobile manufacturing industry. The installation of fast rolling shutter doors in the paint shop can prevent dust, insects, wind, and prevent the spread of odors.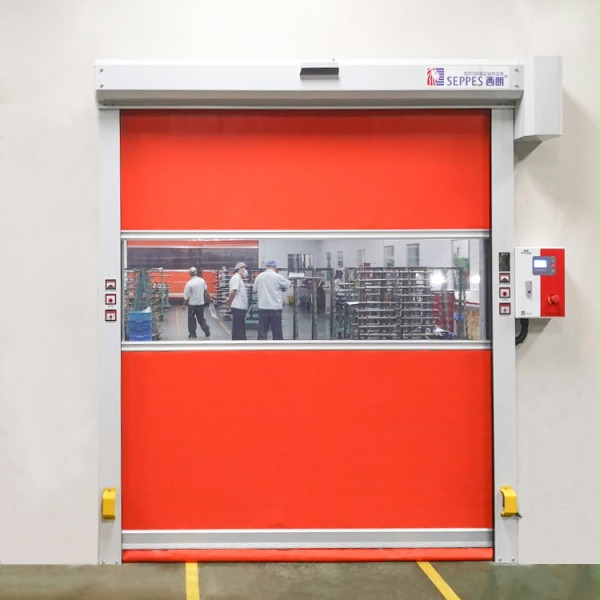 The rapid rolling door in the paint shop in the Philippines has greatly promoted the economic development of various countries. The paint shop generally handles parts with many specifications, heavy equipment, and large parts. Because the painting process is more complicated, it will involve spray painting. In the painting process, flammable and explosive substances will be produced. Ordinary fast rolling doors are prone to explosions such as friction and electric sparks during operation. Therefore, the paint shop generally uses fast explosion-proof rolling shutters, which will not produce friction, sparks, etc. during operation. Cause an explosion. SEPPES, a manufacturer of fast rolling shutter doors in paint shop, has 20 years of industry experience, high customer satisfaction, and trustworthy.
SEPPES, a manufacturer of fast rolling shutter doors in painting workshops, focuses on the production and R&D of special rolling shutters. The products cover fireproof, explosion-proof, wind resistance, explosion resistance, flexible doors, etc. The manufacturer is strong, and has been ranked among the top ten brands of rolling shutters for many consecutive years. Customer repurchase rate High and reliable quality, welcome customers and friends in need to SEPPES on-site inspection.