Hard Speed Spiral doors for logistics channels
From:SEPPES Author:Nova JEE-008618151073083 Publish time:2021-10-29 09:30 Clicks:0
Therefore, the logistics channels have The operating speed of rolling shutter doors is also very high, and the technology of high speed spiral doors is becoming more and more mature. Therefore, more rigid fast doors are used in logistics channels.
Suzhou is a high speed spiral door for logistics channels. Suzhou is an important part of the Suzhou, Wuxi and Changzhou metropolitan area and a national historical and cultural city. With the establishment of e-commerce companies, Suzhou logistics companies have an increasing demand for high speed spiral doors. Why are high speed spiral doors popular with logistics companies? Mainly because hard fast doors can meet their various needs for rolling doors.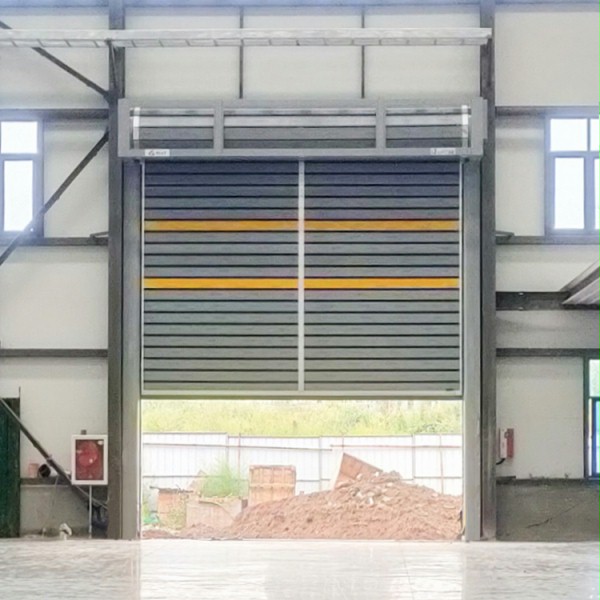 1. Frequent use, whether it is personnel distributing goods or passing by agv trolleys, rolling doors are used very frequently, and the daily opening and closing frequency of hard fast doors can reach more than 1000 times;
2. Good heat preservation and sealing performance. Due to the different nature of the goods stored in the logistics site, there will be constant temperature requirements. The sealing performance of the high speed spiral door is particularly good. The door panel adopts the broken bridge technology, which has good heat preservation and saves energy;
3. With anti-theft function, the hard fast door has the characteristics of anti-theft, wind resistance, heat preservation, and mute. It is widely used in food, chemical, textile, electronics, logistics, warehousing and other industries;
4. A variety of opening methods, such as Bluetooth, geomagnetism, remote control and other opening methods, as well as infrared, wireless pressure wave switches, safety light curtains and other security methods to improve safety performance;
Logistics channel hard fast door manufacturer SEPPES, established in 2002, has a wide range of products, including industrial fast doors, industrial lift doors, high speed spiral door, three-in-one fast industrial defense doors, logistics loading and unloading platforms, industrial door seals , Cold storage insulation fast doors and special explosion-proof industrial doors and other products, reliable quality, senior technical team, provide exclusive customized solutions, welcome customers and friends to visit our company.