Application of overhead sectional door and dock shelter combination in warehouse outlet
From:SEPPES Author:Nova JEE-008618151073083 Publish time:2022-05-28 16:23 Clicks:1
The overhead sectional door panel is made of varnished steel plate, filled with polyurethane foam in the middle, and the overall thickness reaches 4 cm, which can play a good heat preservation and windproof effect. Generally speaking, the door openings of warehouses and logistics parks are relatively large and installed outdoors, so a device with good wind resistance is required. Overhead sectional door is a good choice.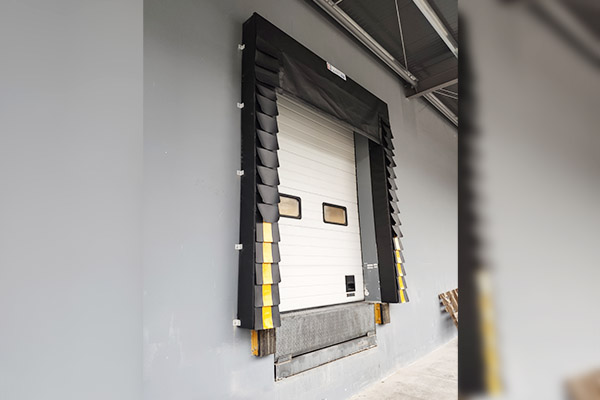 The picture above shows the sponge dock shelter
Let's talk about dock shelter, he has three types, namely mechanical door seals, sponge dock shelter, and inflatable dock shelter, each of which has its own differences. Mechanical dock shelters are suitable for a wide range of models and places with low bearing strength on the wall; sponge dock shelters have better sealing performance, but the vehicle type is limited and requires a fixed compartment; inflatable dock shelters use a variety of models, with the best sealing effect. Especially suitable for warehousing logistics and cold storage with high sealing requirements.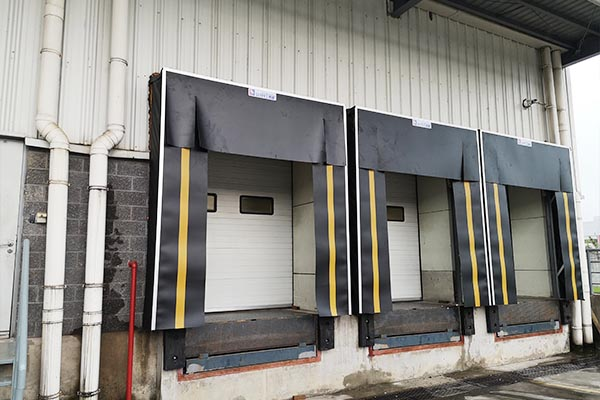 The picture above shows the mechanical dock shelter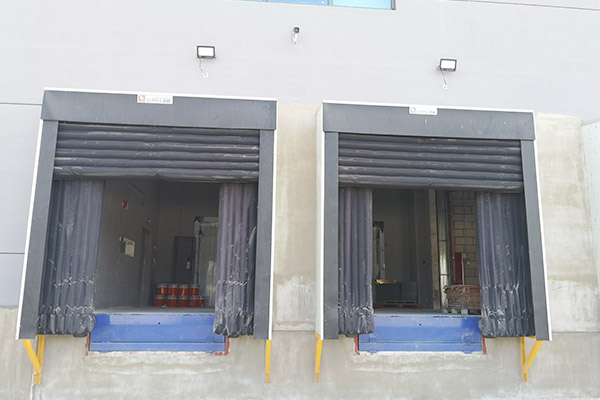 The picture above shows the inflatable dock shelter
Overhead sectional doors play the role of windproof and thermal insulation. Selecting the appropriate dock shelter can play a good sealing role. The combination of the two can make the logistics loading and unloading area more efficient.