The benefits of installing thermal insulation fast door
From:fast door Author:Ada Publish time:2023-03-15 15:49 Clicks:1
Most of the previous cold storage used traditional cold storage doors, which are not only thick and heavy but also slow to open and close, which easily causes the loss of internal cold air, which is not conducive to the storage of goods. The thermal insulation fast door is a function-enhanced fast door product. It not only has double-layer thickened curtains, but also has the advantages of frequent and rapid opening.
Four advantages of thermal insulation fast door:
1. The double-layer composite thickened door curtain is selected, and the interior is filled with heat insulation materials, which can effectively reduce heat transfer;
2. The special zipper type locking guide rail with high sealing performance is used in the track of the door frame, which greatly reduces air convection and achieves the effect of heat preservation;
3. A heating system device can be selected inside the track to avoid the door from being unable to operate due to the freezing of the door due to the low temperature in the room;
4. You can choose to add a built-in servo motor with higher precision, which makes the door open faster and reduces the loss of cold air, so as to achieve the effect of heat insulation.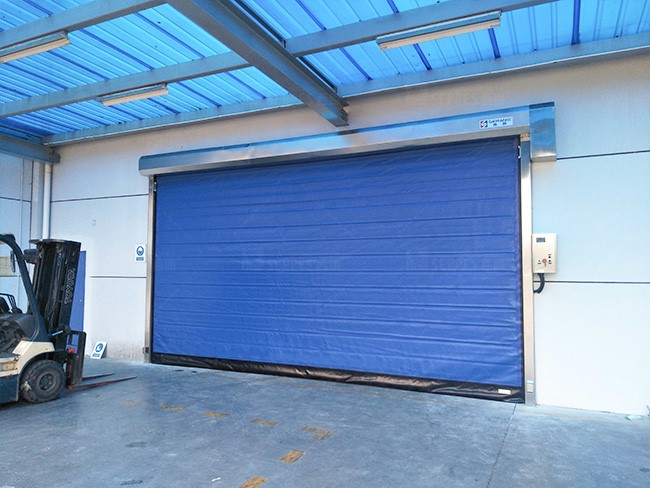 Thermal insulation fast door are suitable for food and pharmaceutical factories that have high requirements for refrigeration and thermal insulation. Compared with ordinary cold storage doors, thermal insulation fast doors have faster opening speed, less heat transfer, and better thermal insulation performance, so it is more recommended Install a new type of cold storage door thermal insulation fast door.