Linkage between pvc fast door and equipment
From:fast door Author:Ada Publish time:2023-04-06 17:01 Clicks:1
With the development of the times, the country has invested a lot of energy in the technological development industry. Industrial doors in the market are also constantly developing. There is a pvc fast door that can be used in combination with machinery and equipment, and the size of the door can be customized according to the model of machinery and equipment. Now it has become an important device in modern industrial occasions, suitable for use in various industries such as food, medicine, logistics, and machinery.
How about the pvc fast door linked with the equipment? Nowadays, many enterprise factories often see some transmission devices, mechanical arms, conveyor belts and other devices in the production workshop. This product can be installed. It can be made into smaller size and mechanical equipment. link between them. The main purpose of installing the pvc fast door in this way is to improve production efficiency and reduce manpower, play a role of protective isolation, prevent debris from splashing out and cause harm to the staff, and facilitate observation. Employees can observe the equipment room through the transparent window on the door curtain. operations within.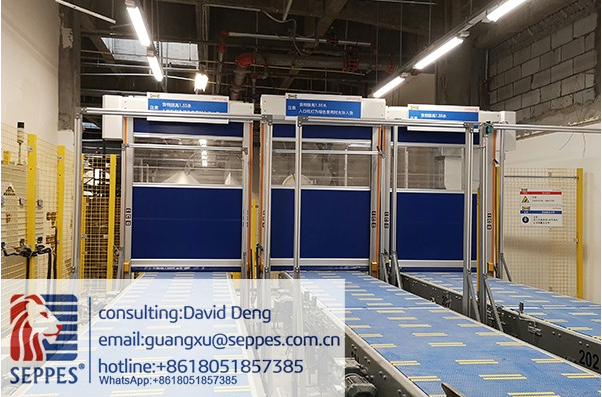 The pvc fast door has many functions and can be used in conjunction with various types of machinery and equipment, such as AGV equipment, laser cutting machines, robot welding equipment, automated assembly line equipment and other areas. For more detailed information, please contact SEPPES, our work People will be there for you.