Features of fast door
From:fast door Author:Ada Publish time:2023-04-06 16:59 Clicks:1
Fast door is widely used in factories, supermarkets and stores because they are very convenient to use. So, what are the characteristics of fast rolling doors?
1. The fast rolling door makes the working environment more tidy
The fast rolling door is equipped with double-sided sealing brushes on both sides of the door frame, and at the same time, there is an elastic PVC cord at the bottom. Windproof, dust proof, sound insulation, anti-odor and other features make the working environment more tidy.
2. The fast rolling door runs fast
The fast rolling door adopts frequency converter and encoder to control the lifting speed of the door body, and the positioning is accurate. internal adjustment.
3. Safety performance of fast rolling shutter door
The fast rolling door has the function of deceleration, buffering and stopping, which can prevent it from hitting the track at high speed. At the same time, it is equipped with an infrared protection device and an airbag. When it encounters an obstacle, it will stop immediately or run in the opposite direction without causing damage to passing people or vehicles.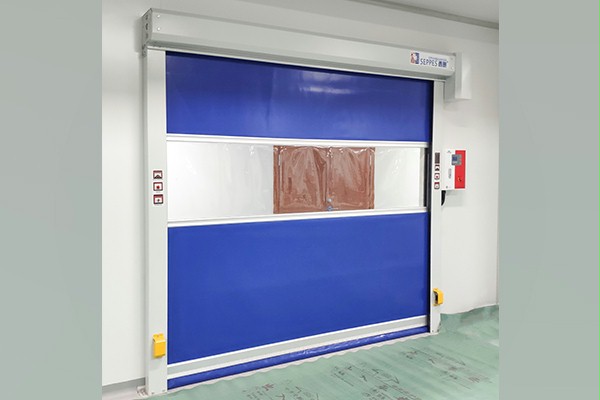 At present, fast door is widely used, and we also need to maintain them properly to increase their service life.