What are the benefits of installing a fast door at the entrance of the freight channel
From:SEPPES Author:Nova JEE Publish time:2021-07-20 16:25 Clicks:1
First, the fast automatic switch is conducive to smooth traffic, especially the flexibility required when transporting goods, so it saves a lot of trouble. Second, the daily maintenance is convenient. Due to the PVC soft curtain material, it is more resistant to dirt than ordinary industrial doors. Third, the soft curtain is matched with safety infrared photoelectric, which adds more security than the general industrial door. Fourth, the internal and external isolation, good sealing, maintain the cleanliness of the internal environment, and block the intrusion of external dust and mosquitoes.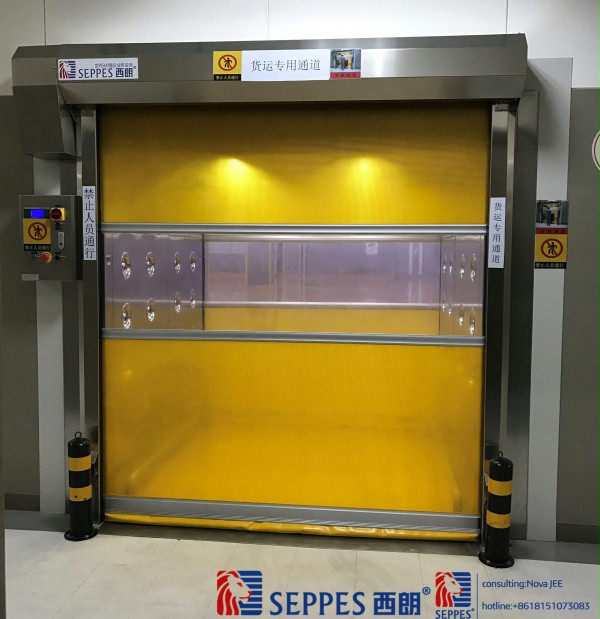 SEPPES Door Industry has more than ten years of industry experience. Its fast door products are also carefully selected in terms of materials. Swiss brand PVC door curtains, German brand control systems, Japanese brand safety photoelectric, etc., are also in the production process Many improvements have been made. The factory is equipped with dozens of fully automatic machines and equipment. The cutting of each door curtain is very precise and neat. The laser constructs an integrated door body and "folds" the entire cold-rolled steel plate into the door body without splicing. Safety.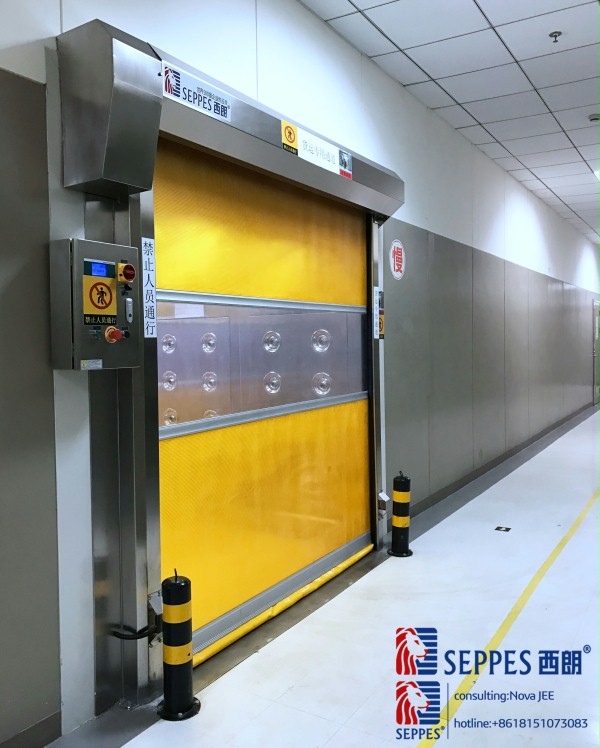 SEPPES Door Industry has one of the best services in the entire industrial door industry. There are more than 100 service outlets across the country to serve customers. The customer service staff is online 24 hours a day and responds quickly. The entire series of products are underwritten by well-known insurance companies with an insured amount of 15 million yuan, providing customers with multiple product safety guarantees, the choice of more than 60 Fortune 500 companies, and more than 2,000 corporate customers. Now if you inquire, you can also design the installation plan for free and produce drawings for free.