High speed door used in textile factory warehouses
From:SEPPES Author:David-008618051857385 Publish time:2022-01-17 15:51 Clicks:3
Recently, our SEPPES have installed a set of High speed doors in a textile factory warehouse. SEPPES has installed many rapid door projects in workshops, warehouses and other places. The warehouse must be a sealed environment and free from dust and mosquitoes. The high-speed door can not only open and close frequently and quickly, but also can effectively isolate external dust and mosquitoes. Keep the interior of the warehouse clean and tidy.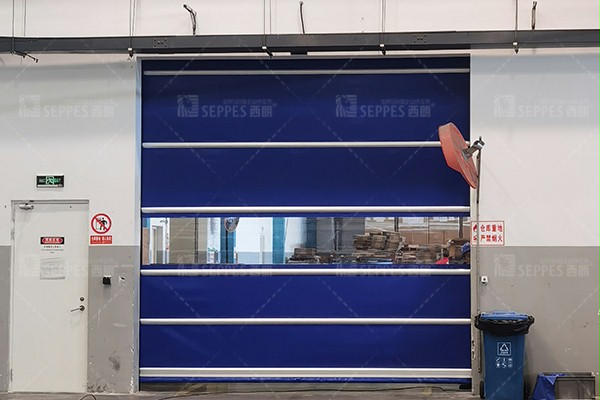 Advantages of SEPPES High speed door:
Wireless switch: The opening method of the quick door adopts a wireless switch. No need to chisel walls and wiring. It is easy to install and suitable for occasions where the space on both sides of the door opening is small.
Self-cleaning door curtain: The door curtain of SEPPES fast door adopts the door curtain with self-cleaning property. It can be kept in a clean state without excessive maintenance work, saving resources.
Intelligent system: Equipped with intelligent electronic control system, man-machine display.
Safe and reliable: The safety of the high-speed door is very high. When people and vehicles pass through the high-speed door, the system will automatically identify them, and there will be no sudden rise or fall.
Stable and durable: the fast door rises very fast, and the operation can still be stable. And the service life is very long, thanks to the imported fast door motor.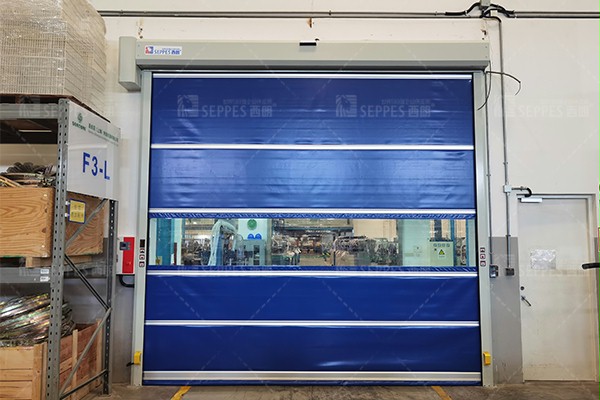 The purpose of fast door application in textile industry warehouse is to bring benefits to the production of enterprises. Our products are constantly updated and improved. SEPPES is a high-end brand supplier of industrial doors full of energy. And export to Europe, Australia, the United States, Canada, Thailand and other countries and regions with all high standards. Good quality and experienced service have always been our philosophy. Welcome to inquire with us.