Moisture-proof special fast door for purification workshop
From:SEPPES Author:Estelle Publish time:2022-08-10 10:52 Clicks:2
The main function of the purification workshop is to control the cleanliness and temperature and humidity of the atmosphere that the products (such as silicon chips, etc.) come into contact with, so that the products can be produced and manufactured in a good environmental space, which we call the purification workshop. The purification workshop is an indispensable and important component in the workshops of many industries, and the high-speed door is indispensable in the purification workshop. Although such disinfection and purification workshops are collectively referred to as purification workshops, there are many purification methods in the workshop. Conventional methods include high-pressure air, ultraviolet rays, and high-pressure water gun flushing. Among them, the most likely to cause secondary pollution is high-pressure water gun flushing.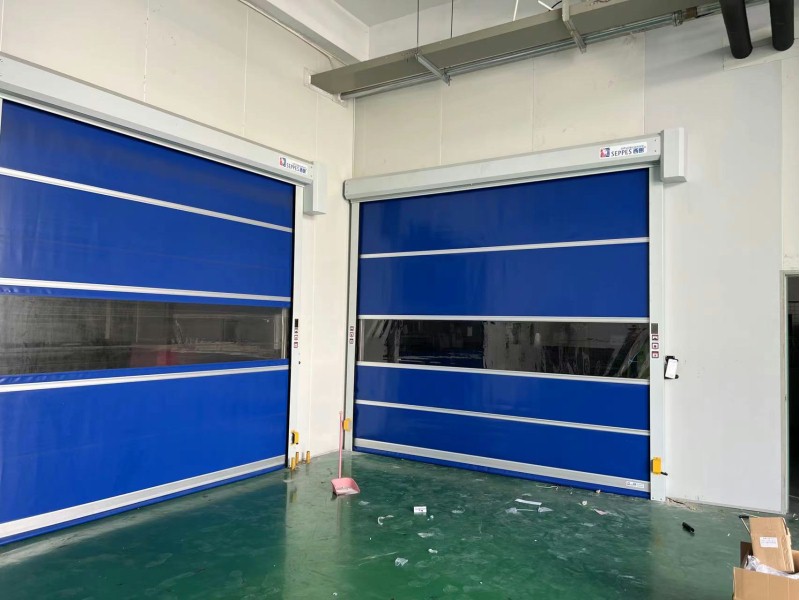 In this water shower purification workshop, although a relatively complete disinfection process has been formulated, one of the most important problems that cannot be avoided is the problem of humidity. In the face of this problem, the best solution is to use door curtains. Fast doors made of PVC. SEPPES fast door is the seventh-generation upgraded product of SEPPES door industry. It adopts German brand integrated intelligent control system and servo high-precision drive unit. When the staff completes disinfection, the rapid door is automatically opened and closed by radar automatically in a few seconds. It is closed to ensure that the humid air in the disinfection workshop will not enter the production workshop. The zipper-type sealing system equipped with the quick door also ensures that the moisture cannot enter the workshop through the quick door when there are no people entering or leaving the workshop. It will ensure constant temperature and humidity.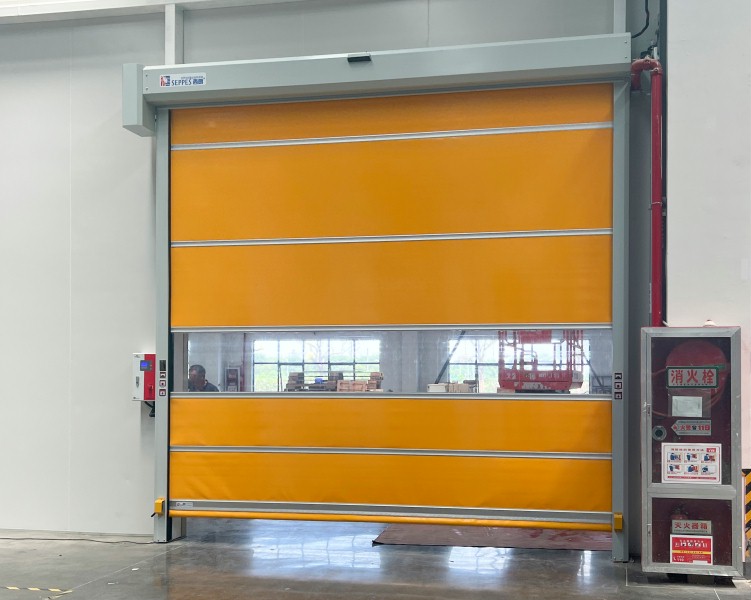 SEPPES has invested 37.7 million yuan and has a supporting factory of 17,500 square meters, serving more than 2,400 corporate customers. Products are exported to Europe, Australia, Africa, India and other countries and regions, with more than 30 overseas distribution partners serving the local market; there are more than 100 service outlets in China, achieving comprehensive coverage of major cities across the country, and serving more than 50 at the same time. Domestic distributors provide brand authorization, product and technical support.