Bluetooth RF induction fast door
From:SEPPES Author:Estelle Publish time:2022-08-11 11:31 Clicks:1
In order to better adapt to those production workshops that only have vehicles in and out, SEPPES has extended its own fast door products to the Bluetooth radio frequency induction activation type, and replaced the traditional manual button method with this new induction method, making the fast door opening more convenient and faster. Install the Bluetooth radio frequency device on the top of the express door, and place the corresponding signal card on the vehicle entering and exiting. When the vehicle enters the radio frequency signal sensing area, the fast door will automatically open, and will automatically close after waiting for the vehicle to pass normally.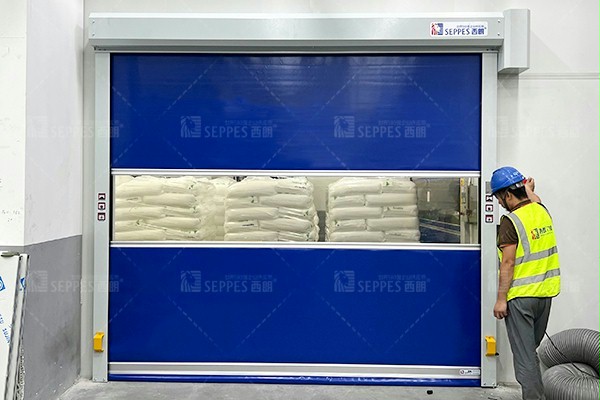 The advantage of the Bluetooth radio frequency induction method compared with the ordinary infrared induction method is that it can only sense and open a specific object with a signal card, while the traditional infrared induction method will automatically sense and open the fast door as long as the object passes by. The common induction method not only greatly improves the daily opening frequency of the high speed door, but also shortens the service life of the high speed door to a certain extent. It can also be flexibly limited to vehicles entering and exiting the fast door according to actual needs. If the staff needs to enter and exit frequently for a period of time, the staff can also carry the signal card with them. In this way It can also realize Bluetooth radio frequency induction, which facilitates the entry and exit of staff and increases the efficiency of peers.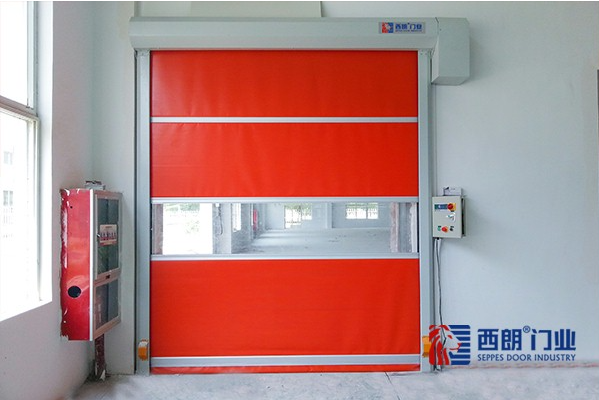 SEPPES has an experienced professional technical team, which can not only realize the Bluetooth radio frequency induction between a single vehicle or person and the fast door, but also can link the Bluetooth radio frequency induction fast door with a variety of production equipment. The application of high-speed doors is more extensive to meet the different needs of customers. SEPPES invested 37.7 million yuan, and the supporting factory covers an area of 17,500 square meters, serving more than 2,400 corporate customers. Products are exported to Europe, Australia, Africa, India and other countries and regions, with more than 30 overseas distribution partners serving the local market; there are more than 100 service outlets in China, achieving comprehensive coverage of major cities across the country, and serving more than 50 at the same time domestic distributors provide brand authorization, product and technical support. The product is underwritten by a well-known insurance company with an insured amount of 15 million yuan, providing customers with multiple product safety guarantees!