Insulation door suitable for cold storage
From:SEPPES Author:Estelle Publish time:2022-08-11 11:35 Clicks:2
Cold storage refers to a sealed warehouse with a temperature below zero. The temperature of the cold storage used by enterprises is generally between minus 18 degrees and minus 22 degrees. It is very easy to cool the inside of the cold storage, but it is difficult to maintain the low temperature in the cold storage. In order to prevent the air-conditioning inside the cold storage from leaking, the door used for the entrance and exit is very important. We have to choose a sealed thermal insulation fast door to ensure that it can meet the needs of use.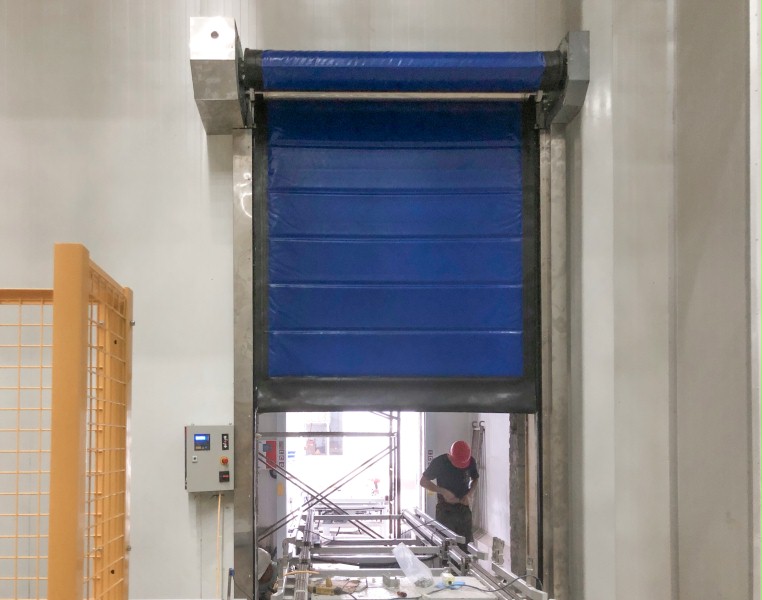 In the past, most of the cold storages used steel thermal insulation sliding doors, and the opening speed was too slow, resulting in the need to wait for too long to pass, resulting in the disadvantage that the cold air in the warehouse was continuously lost. Therefore, the thermal insulation effect of the cold storage will be affected, and the temperature instability in the cold storage will affect the fresh-keeping effect of the cold storage to a certain extent. Therefore, it is precisely because of this situation that SEPPES has developed and produced a new generation of cold storage high speed doors. The SEPPES cold storage high speed door adopts double shaft lifting, the sealing effect can achieve no gaps, and can support frequent and fast switching, automatic induction of personnel and vehicles to switch, not only saves time and trouble, but also saves energy consumption. In order to avoid the situation of cold storage running cold. Maintain the state of the cold storage at minus 18 degrees.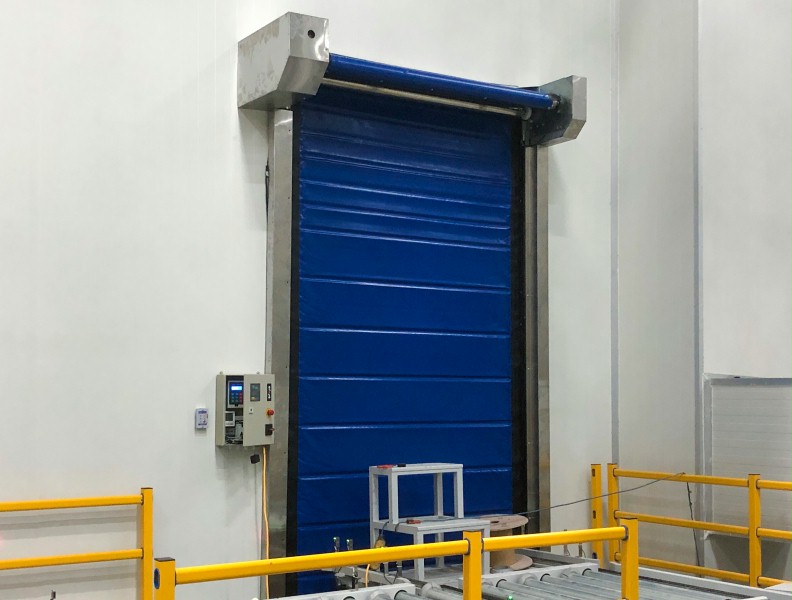 In the cold storage of minus 18 degrees, it is also necessary to consider that the motor may be frosted and frozen. Although the curtain of the cold storage high speed door is a 3-layer thickened type, because the door partitions one side of the cold storage and the other side is normal temperature In this way, the cold and heat are alternated, and frost may appear on other equipment such as door curtains, and condensation water may appear, which will affect the life of the door. Therefore, SEPPES still recommends that you install heating wires inside the track of the cold storage high speed door, so that this phenomenon can be avoided.
Suzhou SEPPES is a manufacturer dedicated to mid-to-high-end industrial doors. It has more than 2,600 customers all over the country. The new type of cold storage high speed door has also been well received by customers. At the same time, it has long term collaboration with more than 60 Fortune 500 companies.