The importance of thermal insulation high speed doors to modern cold storage logistics
From:SEPPES Author:Estelle Publish time:2022-08-12 13:25 Clicks:1
Cold storage logistics is very different from the distribution and transportation of traditional warehouse systems. Ordinary warehouses only need to focus on the storage of commodities, and only provide transportation and distribution of commodities. The cold storage logistics distribution needs to focus on the fresh procedures and timely distribution of fruits and vegetables, and at the same time reasonably store, distribute, sort and distribute, circulate and process and provide information within a certain period of time.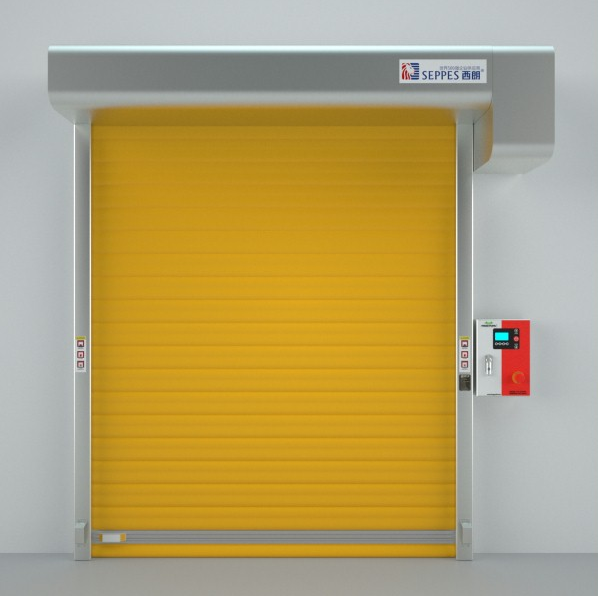 In the cold chain system, another key point of the cold storage logistics distribution center is the sorting and distribution function. Because the cold storage logistics distribution is developed to meet the needs of multi-variety and small batch customers, the cold storage logistics must be distributed at the fastest speed. Deliver the goods to the customer or within the specified time. Therefore, the sorting and distribution efficiency of cold storage logistics distribution is a concentrated expression of logistics quality. Since the efficiency of this distribution is particularly important, the logistics requirements for the cold chain system are also strict, and the temperature of the cold storage will also affect the logistics efficiency. If the logistics channel is frequently switched on and off, it will inevitably cause the loss of air-conditioning temperature in the cold storage and increase the loss of refrigeration equipment. At this time, the traditional cold storage door cannot meet this situation, so what should we do? Yes, some friends have already thought of it, which is the cold storage insulation door. Now the cold storage insulation door can solve this problem.
In the cold chain system, the most feared is that the logistics is slow, and the refrigeration equipment cannot keep up. Moreover, the traditional cold storage door closes very slowly. The slower the speed, the more the temperature rises. These difficulties can be well solved by the thermal insulation high speed door of SEPPES cold storage.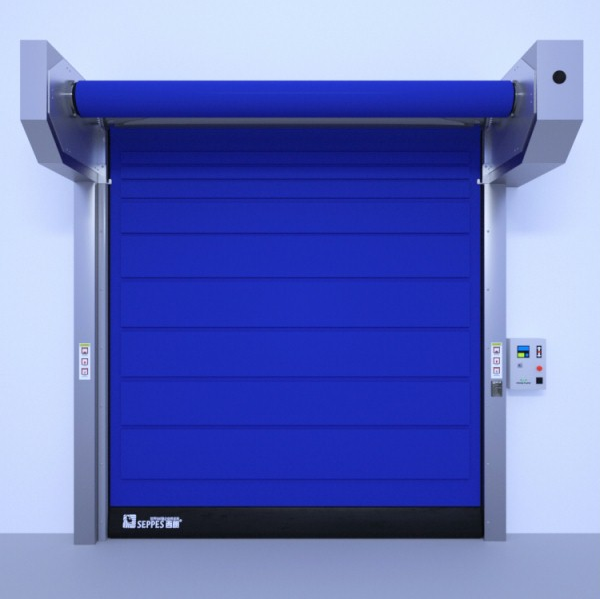 SEPPES cold storage fast door perfectly combines the zipper locking structure with the thermal insulation multi-layer thickened door curtain, which not only ensures the air tightness of the internal environment, but also significantly reduces heat transfer, energy loss and condensation environment. The innovative dual-axis drive technology enables the door curtain to open and close at high speed without adding traditional counterweights; the soft bottom edge is equipped with a safety anti-pinch device, and the entire safety light curtain is built into the track, providing all-round safety protection; the drive with the protection level of IP65 The unit, combined with the orbital heating technology, makes the product cold resistant up to -40°C. It can adjust the door opening speed of more than 1.5 m/s, and realize frequent opening and closing operations hundreds of times a day. It is a high-end product that replaces traditional cold storage doors.