Is the discharge port suitable for installing a fast door?
From:SEPPES Author:Estelle Publish time:2022-08-18 16:33 Clicks:2
Is the discharge port suitable for installing a fast door? First of all, the area of the discharge port needs to be sealed and frequently opened and closed. It is difficult for ordinary industrial doors to meet the above conditions, but the fast rolling door can meet the requirements, which can not only prevent insects and dust, but also sound insulation Odor separation, if you need anti-theft requirements, you can also choose to use a hard fast rolling door. Recently, our SEPPES installed a related case at the discharge port of an environmental protection enterprise in Henan.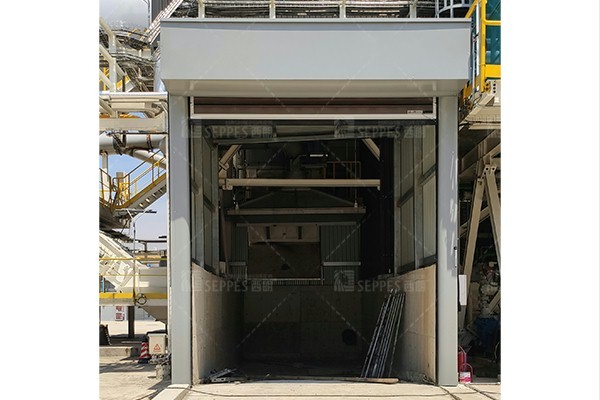 SEPPES's rigid high-speed rolling door has a 40mm thick door panel that makes it popular in various areas, with reliability, practicality, and easy operation. The interior of the double-layer door panel is filled with polyurethane foam, and the quadruple sealing structure process ensures the airtightness and isolation effect inside and outside the door. The opening speed of 0.8-1.5m/s improves the efficiency of entry and exit again. The high-strength door panel and transmission mechanism are resistant to The wind capacity can reach 12 levels, and it is equipped with infrared safety anti-pinch protection device as standard, which is intelligent, safe and efficient.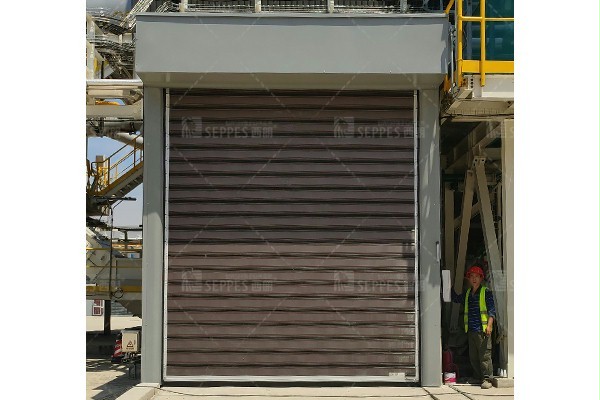 Suzhou fast rolling shutter door manufacturer SEPPES continues technological innovation in accordance with European industry standards, has a number of product core technologies and has passed the EU CE and international authoritative organization SGS certification, and the market covers the whole country. Perfect after-sales service, cooperation cases all over the country, the choice of nearly 60 Fortune 500 companies such as Geely, Procter & Gamble, Huawei, Bosch, and Pfizer, and the trust of more than 2,000 cooperative customers around the world. Products are exported to Chile, the Philippines, Spain, and Costa Rica In more than 30 countries, many overseas distributors provide high-quality services to global customers.