Fast rolling shutter door with safety bottom device is more secure
From:SEPPES Author:Estelle Publish time:2022-08-24 11:50 Clicks:4
The fast rolling shutter door is a partition device that is often used in the internal passage of the workshop. It has the characteristics of fast opening and closing, dustproof and moistureproof, and is deeply loved by major enterprises. Let me introduce it to you below.
Our fast rolling door curtain is made of PVC wear-resistant coated base fabric, with tear-resistant fiber inside, which has better tear resistance, and the door curtain has self-cleaning ability. If it gets dirty, just wipe it with a wet towel. Yes, the corrosion resistance and wear resistance are also very good, which greatly reduces the maintenance cost. And it adopts a split door curtain design, one of the door curtains is broken, just remove the damaged door curtain and replace it, which reduces the maintenance cost for the enterprise.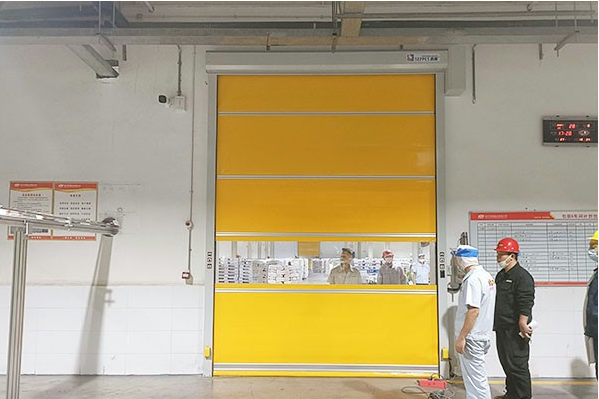 The safety of the fast rolling shutter door is naturally the top priority. The fast rolling shutter door comes standard with safety photoelectricity, which is installed on the track 20cm away from the bottom. When the infrared photoelectric photoelectricity encounters an obstacle, it will transmit the door opening signal to the drive motor, which will drive the door curtain upward. It will not pose a threat to people or things under the door, and you can also choose a safety bottom edge with better safety. When the curtain touches an obstacle, the safety bottom edge will play a role, and will transmit the door opening signal to the driver. The device opens the door.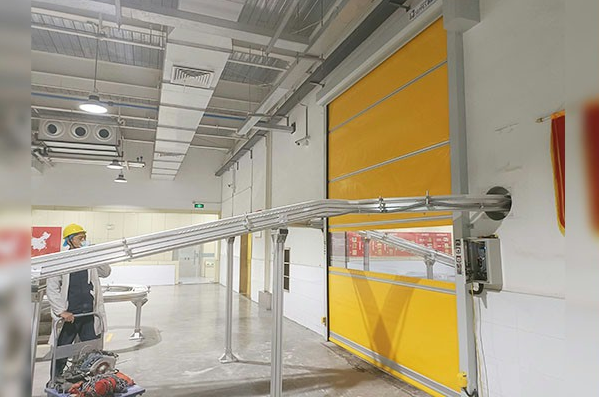 The fast rolling door not only has safety photoelectricity and safety bottom edge, but also can choose a safety light curtain with a wider sensing range. The safety of personnel is the biggest capital. Only a safer enterprise can make more people have the desire to work, and at the same time can Promote business development.