Linkage fast door suitable for production line
From:SEPPES Author:Estelle Publish time:2022-08-26 11:14 Clicks:6
Nowadays, many industrial production workshops have installed relatively advanced production lines to improve production efficiency. For some more complex production lines, in order to better connect, it is necessary to use high speed doors for regional isolation, and then through the design Set a certain switching frequency to ensure orderly production on the assembly line. The following is a detailed explanation of the principle and function of the linkage between the high-speed door and the production line.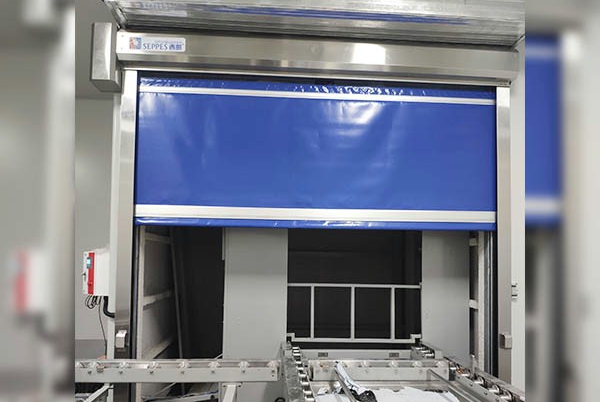 The linkage between the SEPPES fast door and the production line is mainly used to play a buffering role in the direct connection of the production lines in different links. When an assembly line allows product entry, a quick gate opens to allow product entry. The transmission of the instructions in the middle of this process is through the signal setting of the linkage between the assembly line and the control box of the quick door, so that the assembly line can control the switch of the quick door without separate personnel control.
The advantage of adding a fast gate to the production line is that it can make the direct connection of the production line more orderly and stable to avoid the accumulation of a large number of products between one production stage and the next production stage. At the same time, in some production lines with certain risks, the high-speed door not only plays a role in orderly partitioning the production, but also can protect the staff to a certain extent and avoid the situation that the production equipment hurts people.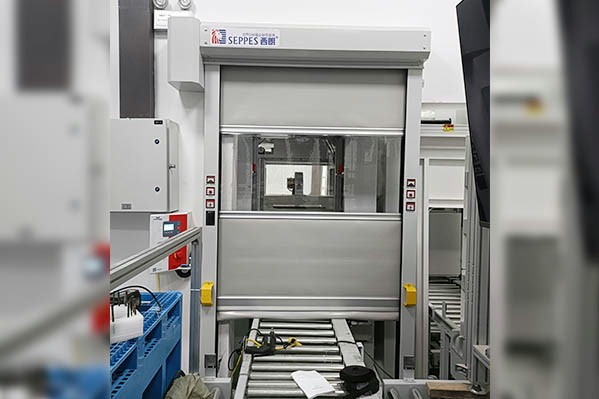 SEPPES has experience in realizing the linkage between various high-speed doors and production lines in different industries. With the support of a professional technical team, it can provide different optimal linkage solutions for different production environments of customers to meet the needs of customers. SEPPES has invested 37.7 million yuan and has a supporting factory of 17,500 square meters, serving more than 2,600 corporate customers. Products are exported to Europe, Australia, Africa, India and other countries and regions, with more than 30 overseas distribution partners serving the local market; more than 100 service outlets in China, achieving comprehensive coverage of major cities across the country, and serving more than 50 at the same time. Domestic distributors provide brand authorization, product and technical support. The product is underwritten by a well-known insurance company with an insured amount of 15 million yuan, providing customers with multiple product safety guarantees!