Which fast door manufacturer in Suzhou has many food workshop cases
From:SEPPES Author:Estelle Publish time:2022-08-27 15:44 Clicks:7
The food workshop is a high-clean area, which means that the internal environment of the workshop is closely related to the pass rate of food. A few years ago, the food workshop installed more heavy manual doors such as swing doors and sliding doors. The internal environment of the workshop, but it is manual after all, there will be inconvenient situations every time you enter and exit, and it is not very good to frequently touch the door handle. Later, in order to solve this problem, the fast door appeared. While maintaining the internal environment of the workshop, it can also provide intelligent and simple switching methods, plus the functions of sealing, sound insulation, dustproof, dustproof, odor isolation, and speed, which greatly improves the In order to improve work efficiency, more and more food companies are now switching to installing fast rolling shutter doors. If you want to find a fast rolling shutter door brand manufacturer with many food workshop cases in Suzhou area, you can take a look at SEPPES.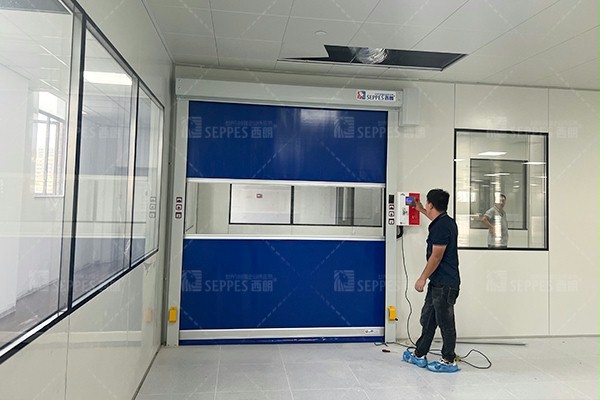 Compared with many manufacturers in the industry, SEPPES has a relatively mature manufacturing level. SEPPES adopts advanced fully automatic mechanized laser construction integrated forming technology, folds the whole cold-rolled steel plate into the door body, precisely controls the size, and the door body is not easily deformed, which is much more accurate than manual manual welding. The imported plastic powder coating frame will not fall off the paint for ten or eight years, and the appearance looks more atmospheric and beautiful. The door curtain, electric control, photoelectric and other important parts are all brand names. The door curtain is clean and impact-resistant, and the electric control is intelligent and safe. Don't worry about the door breaking after two or three years, because the fast door installed by SEPPES ten years ago It is still working normally so far, so the quality can be completely assured.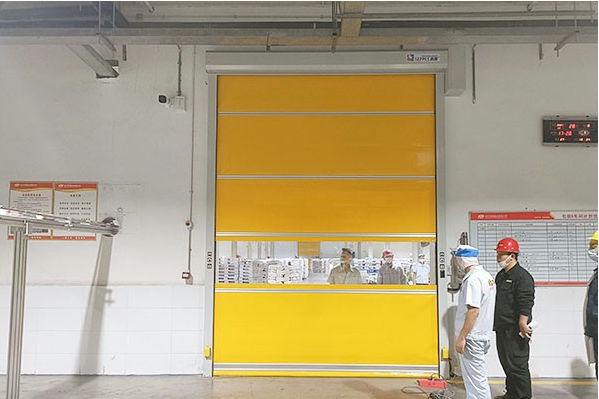 SEPPES has been established for ten years, with more than 2,600 customers, and more than 690 cases of China Foods Workshop. The more well-known ones are Want Want Foods, Nongfu Spring, etc. The cooperation cases are all over the country, and there are more than 60 customers of the world's top 500 enterprises. It is exported to more than 50 countries such as the United States, Russia, France, Thailand, etc., gradually realizing the corporate vision of the Serang brand and serving the world. Buy the car insurance yourself, buy the insurance of the door in SEPPES, the whole series of SEPPES products are underwritten by China Ping An Insurance for 15 million yuan, and the products have also passed the EU CE, CMA, SGS, CCC and other certifications, giving customers more peace of mind. More than 100 service outlets across the country are located in major cities in China, free on-site measurement, timely maintenance and maintenance. Fast rolling shutter doors need to find a professional, fast door manufacturer SEPPES brand in Suzhou area.