Fast rolling shutter door in car workshop
From:SEPPES Author:Gloria Publish time:2022-09-29 16:11 Clicks:3
The automobile industry is becoming more and more developed, whether at home or abroad, it is closely related to the basic facilities of our factories; with the continuous development and progress of the world, the world's automobile manufacturing workshops no longer use cumbersome industrial sliding doors, etc., but use A fast roller shutter door that combines the advantages of a single unit.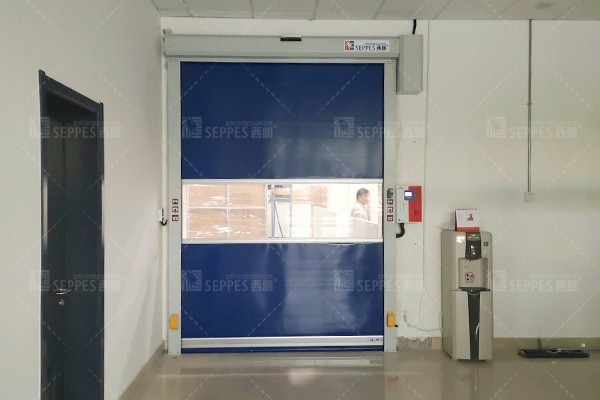 The high-speed door, also known as the fast rolling shutter door, pvc fast rolling shutter door, etc., is the seventh-generation upgraded product of the SEPPES fast rolling shutter door. The opening speed can reach 1.0-2.0 m/s, which is nearly 10 times faster than ordinary steel rolling shutter doors; and it has multiple functions such as quick switch, temperature insulation, dust and insect protection, and sound insulation protection. It is suitable for automobile manufacturing workshop to make enterprise workshop enter and exit. The interior reduces energy consumption, maintains dust-free cleanliness and constant temperature and humidity to ensure that the production environment requires the first choice of industrial door products. The colors and frames of our express door curtains can be customized, as well as more than ten door opening methods for customers to choose from. Of course, we can also customize solutions according to customer needs.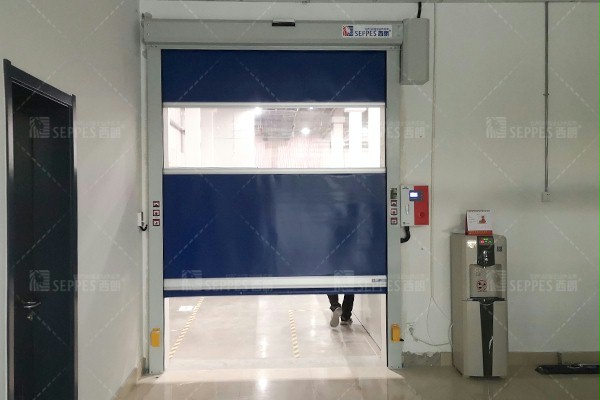 At present, SEPPES has become a cooperative supplier of more than 60 Fortune 500 companies such as IKEA, Logitech, Fresenius, AkzoNobel, etc., with its leading professional products and good brand reputation. And a total of 5 brands are jointly operated, based on the field of industrial products and industrial equipment, to promote the development of industrial Internet of Things technology and the entire industry chain. At the same time, the whole series of products are underwritten by China Ping An Property and Casualty Insurance Company with an insured amount of 15 million yuan, providing customers with multiple product safety guarantees.