How to choose a hard fast shutter door
From:SEPPES Author:Gloria Publish time:2022-09-30 11:25 Clicks:3
I have investigated various types of turbo hard quick doors on the market at home and abroad, and each quick door product has its own characteristics. However, the functions and cost-effectiveness that can be integrated into one are not high, and it is difficult for customers to choose a door that is really satisfactory or suitable for them. Of course, customers who export to many countries choose to import our SEPPES doors, and the feedback to us is that our fast shutter doors are of good quality and cost-effective. Therefore, we have been chosen among many merchants, which affirms our door.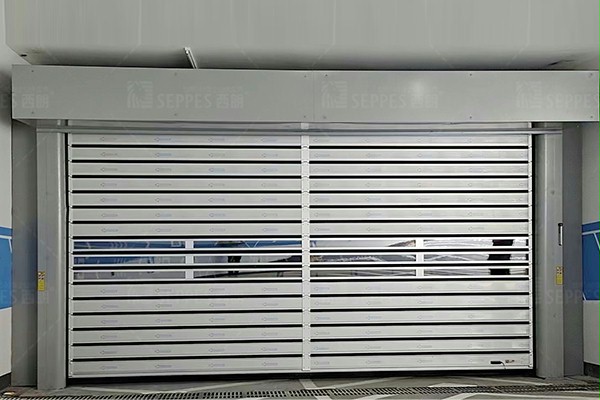 SEPPES turbo hard fast door is a new type of metal industrial door that integrates heat preservation, energy saving, sealing, high efficiency, wind resistance and environmental protection. Suitable for logistics channels that require frequent high-speed switching. In addition, it adopts a lightweight double-layer aluminum alloy door panel with a single layer thickness of 0.7mm, and is filled with high-density polyurethane foam insulation material. The total thickness of the door panel is 40mm. Wind capacity 32m/s. This door type is suitable for fast passage of indoor and outdoor logistics and production, which can save a lot of energy loss caused by air circulation for enterprises, and save about 87% energy compared with ordinary industrial lifting doors, metal rolling shutter doors, sliding doors and other products. Equipped with a stable, energy-saving and accurate servo intelligent drive system to ensure the accurate and reliable operation of the door body, and to ensure that the total operation is about one million times.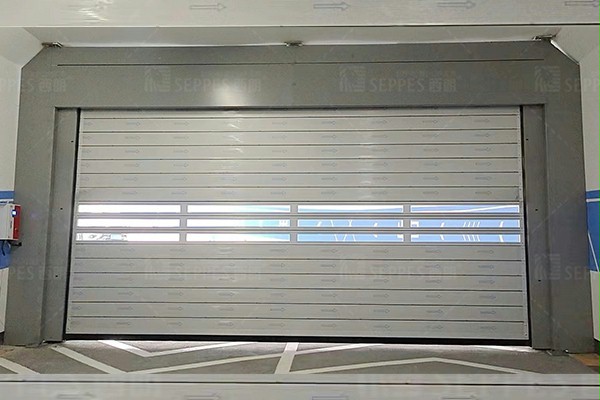 SEPPES puts the safety of product use in the first place, developed and customized a variety of safety protection devices, and applied for a number of technical patents on safety protection. The product of "one door, one code, lifelong service" is responsible for a new standard of service for life. It provides products and technical services for more than 2,000 corporate customers. It has to be said that SEPPES's safety technology and quality have a good reputation at home and abroad.