About the new clean room zipper fast door
From:SEPPES Author:Gloria Publish time:2022-10-17 16:42 Clicks:3
With the rise of modern industry, the factory's standards for production environment hardware facilities are constantly improving, and the heating and cooling equipment in storage places has become the standard support for many enterprises. As a result, more and more fast rolling shutter door manufacturers have appeared on the market, and various new fast rolling shutter doors have been launched in response to such needs. Therefore, how to better reduce energy loss and introduce new energy-saving technologies has become a problem that enterprises need to consider in actual operation. SEPPES has launched a new clean room zipper-type high-speed door.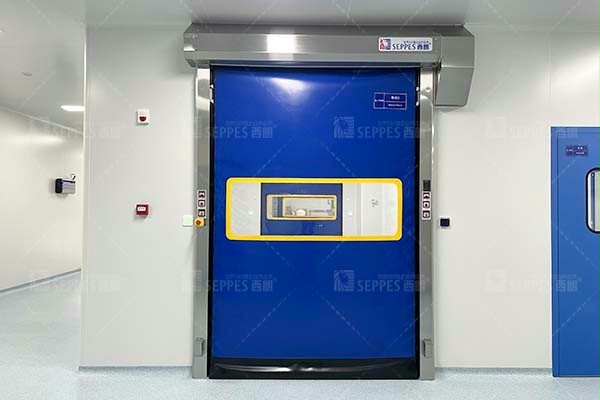 SEPPES zipper structure fast door, upgraded on the basis of the old version of the fast door, has a unique guide rail zipper design and an integrated sealing door body, which can provide efficient logistics exit on the premise of minimizing energy loss, keeping The original temperature conditions and cleanliness of the interior space of the building. At the same time, with SEPPES patented technology - self-healing function, even if the curtain is derailed from the track, the self-healing system will automatically guide the curtain to re-track in the next running cycle. The whole door frame is made of SS304 stainless steel, which is more corrosion-resistant and suitable for installation in the food and medical industries. It also strengthens the safety performance. The door curtain does not have any hard parts, which ensures the safety of personnel and equipment and achieves excellent self-wind resistance performance.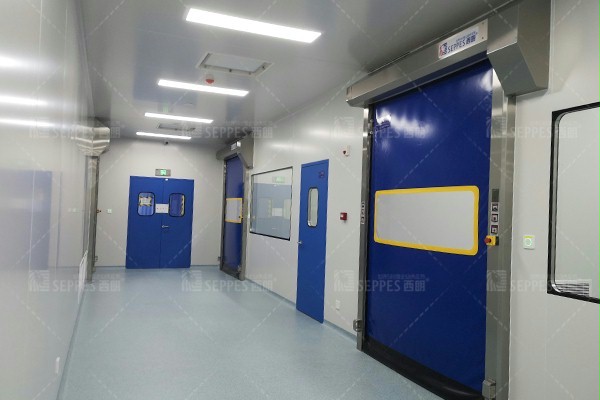 SEPPES invested 37.7 million yuan, based on the field of industrial products and industrial equipment, to promote the development of industrial Internet technology and the whole industry chain. The technical team is led by senior experts in the industry to develop and optimize products. Equipped with a professional production factory of more than 17,500 square meters, a number of automated product production lines and customized assembly equipment, to meet the various needs of fast standardized production and personalized customized manufacturing.