Features of thermal insulation zipper high speed door
From:high speed door Author:Ada Publish time:2023-03-06 14:38 Clicks:3
The thermal insulation zipper high speed door is a combination of the zipper lock structure and the multi-layer thickened thermal insulation curtain, which can significantly reduce heat transfer and energy loss while ensuring the sealing of the internal environment.
1. Innovative technology reduces the counterweight of the door curtain to facilitate frequent opening at high speed;
2. The soft bottom is equipped with a safety anti-pinch device, and the entire safety photoelectric is installed in the track to play a protective role;
3. The product is cold-resistant, and the lowest operating temperature can reach -40°C;
4. The product is equipped with an automatic derailment repair system. When the door body is hit by an external force, the door curtain will be detached from the track without repairing, and the product will automatically reset in the next operation process by the automatic monitoring system;
5. The standard safety configuration is the bottom anti-pinch airbag, and the safety light curtain can be configured according to the demand.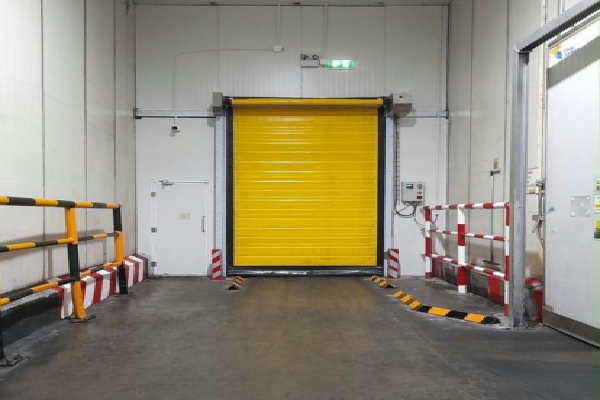 Zipper structure track, double-axis linkage technology, frame heating system, automatic reset system, fully soft bottom edge rebounds when encountering resistance, and multi-layer thermal insulation curtains, these are the characteristics of thermal insulation zipper high speed doors. But in use, it usually needs to be used with a cold storage metal sliding door.