Advantages of high speed stacking door
From:high speed door Author:Ada Publish time:2023-03-17 16:22 Clicks:1
Today's industrial doors introduce more doors suitable for different occasions according to market demand, among which high speed stacking door is mostly used by customers for warehouses and factory doors. The following are the advantages of high speed stacking door.
1. Heat preservation and energy saving. The opening speed of the door is 0.6-0.8m/s. The fast opening and closing function improves the heat preservation effect in summer and winter, reduces energy loss and saves energy.
2. Good sealing performance, the door frame is equipped with a sealing brush, a unique sealing system, which blocks the movement of hot and cold air, and effectively prevents mosquitoes, dust, and odors.
3. The high speed stacking door can be opened and closed about a thousand times a day, and has a long service life.
4. Good wind resistance, the shape is a stacked folding fast door, the door curtain has multiple built-in or external horizontal wind-resistant levers, so that the wind pressure can be evenly distributed on the whole door curtain, and it can resist about ten levels of wind. Even large openings protect workers and goods from blocking.
5. Convenient maintenance, the door body can be disassembled, and it can be disassembled separately when maintenance is needed in the later stage, which saves trouble and is convenient, and does not need to replace the entire door body alone.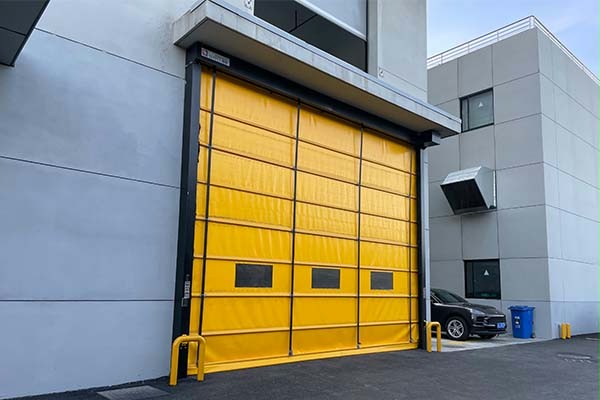 The high speed stacking door is now an industrial door that can be seen everywhere. It has the above advantages and features. It is widely used in food, electronics, chemistry, logistics storage, garbage transfer stations and other places. It is more suitable for logistics channels and large-area openings. environment.