The structure of high speed door
From:high speed door Author:Ada Publish time:2023-09-22 10:51 Clicks:0
High speed door is the same as fast rolling doors. Their main components are the same. They are composed of frame system, door curtain system, control system, security system, door cloth, etc., and the materials used for each major component are completely different.
1. Frame system: The main material is carbon steel plate or aluminum alloy.
2. Door curtain system: mainly composed of PVC fabric or aluminum alloy profiles.
3. Control system: Frog Pupil control system.
4. Security system: mainly infrared electric eye switch, safety air pressure sensor or light curtain system; the light curtain system should be the highest level of safety protection.
5. Door cloth material: PVC is generally used as the curtain cloth. PVC has better anti-aging performance, is not easy to fade and has a self-cleaning function. It is very suitable for fast rolling doors. The colors include orange, yellow, blue, silver, transparent mesh, black, etc. for consumers to choose from.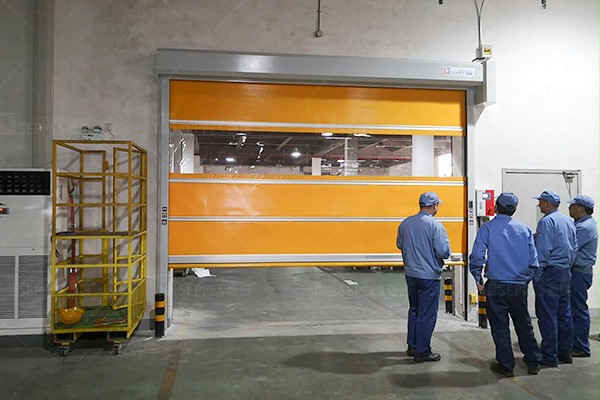 When purchasing a high speed door, you should pay attention to its quality as well as the style of the rolling shutter door. Only in this way can high speed door bring us more safety.