High speed door maintenance precautions
From: Author: Publish time:2023-09-22 10:54 Clicks:0
High speed door is more and more widely used in various industries and have different qualities. However, in order to use the high speed rolling shutter door for a long time and increase its service life, daily use still needs to pay attention to maintenance.
1. During the use of high speed rolling shutter doors, special equipment should be used and kept by dedicated personnel, who must have certain basic knowledge of electrical engineering and mechanics.
2. A regular maintenance system should be established for the high speed rolling shutter door, and the maintenance records of the rolling shutter door should be kept and filed.
3. Roller shutters that have not been opened or closed for a long time must be maintained once every six months. The main tasks include removing dust, painting, and lubricating the sprocket roller chain of the transmission part.
4. During the operation of the high speed rolling shutter door, the operator is not allowed to leave the operating location without authorization, and should pay close attention to the opening and closing conditions and execution. No one is allowed to stand or move under the fast rolling shutter door during opening and closing. To prevent the travel switch from malfunctioning, the roller blind getting stuck, the motor being blocked and other accidents.
5. Once an abnormality is discovered during the use of the fast rolling shutter door, emergency measures should be taken immediately, and the power should be cut off as soon as possible to eliminate the fault. Do not be passive and slow down to prevent emergencies from occurring during this period.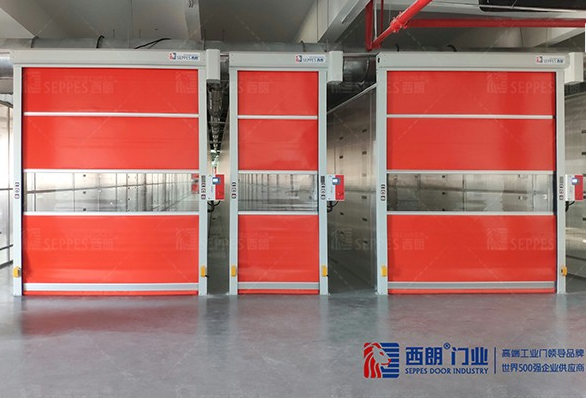 Pay attention to maintenance in daily use of high speed door. When purchasing, you should check the after-sales service of high speed door so that after-sales maintenance can be handled in time when a fault occurs.